Delhi : Doctors Demand uniform policy for allowances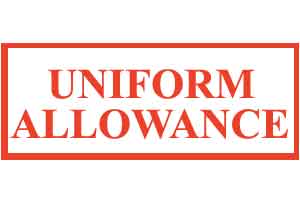 New Delhi: A Joint Meeting of Federation of Resident Doctors Association, (FORDA) and Teaching Association Delhi, was held on 21st April, 2016 at Ram Manohar Lohia Hospital, New Delhi, to put forward the issues of resident doctors as well as Medical Faculties in the Capital.
The meeting saw the two associations uniting for the cause of opposing the doctors remuneration as per the 7th pay commission. The doctors are demanding to raise the NPA upto 40 % of basic salary as opposed to 25% given in the current pay commission recommendations and to include it as a part of the basic pay.
Apart from this, the meeting saw resident doctors coming up with various issues and discrepancies faced by them with respect to various allowances across government institutions. These include


Learning Resource Allowance: This allowance is an annual allowance, amounting to Rs 20,000 per year, that is supposed to be given to doctors towards purchase of books, laptops and resource material, in order to keep themselves regularly updated in their fields. Currently, this allowance is being given in the autonomous institutions only. The doctors are demanding that this allowance should be made available to all resident doctors across all government hospitals.




Telephone Allowance- Currently set at  around 1000 minutes per month free on the official telephone provided by the hospital, this allowance is currently existing in only Delhi government hospitals and is limited to Regular SRs only. The doctors are demanding common policies across Central government and Delhi Government Hospitals as well as provision of this allowance to ad-hoc resident doctors as well, whose number surpass the regular resident doctors across all institutions.




Extra Duty Allowance- The doctors highlighted that the number of hours worked by resident doctors in government hospitals is far more than the 48 hours per week norm, suggested by the law. In certain specialities, the number goes up to even 100 hours a week.  For the same, the doctors are never compensated accordingly. The doctors are demanding that extra hours of work should be compensated with extra duty allowance, so that apart from other considerations, doctors are themselves willing to work longer and harder and focus on better quality service.




Night Shift Allowance- Currently existing there for nursing staff in government hospitals, the resident doctors are demanding a night shift allowance of the night duties done. This is justified by the sheer fact, that during the night, in the absence of consultants and senior doctors, it is the resident doctors that are managing the show at government hospitals. This is also seen by the fact that doctors are being regularly manhandled and assaulted by angry patients/ attendants who demand to see seniors at night.




Risk Allowance/ Hazard Pay- Due to the nature of their work, resident doctors are exposed to a number of contagious and infectious diseases that can be even life threatening under certain circumstances. A case was reported in the year 2014, where a resident doctor Dr Dinesh had contracted swine flu while being on duty at a government hospital in the capital and later lost his life to the disease. No compensation has been given to his family till date. The doctors demanded that mechanism in terms of both allowances as well as compensation should be put in place to help them in times of need, if they contract any such disease. This should not only be restricted to resident doctors ( regular) but all doctors that work under hazardous circumstances.


The doctors highlighted that implementation of Central Residency Scheme is an absolute necessary step to bring uniformity in the policies related to resident doctors across all government institutions.
Speaking to Medical Dialogues team, Dr Pankaj Solanki, President FORDA said, " We are going to submit a memorandum to health departments in the Central as well as Delhi government alike, to design uniform policies for resident doctors. We have also written to the PMO regarding the urgent implementation of the Central Residency Scheme."