New Delhi: Fake Pathology lab which issued 23,000 fake reports in one year, Busted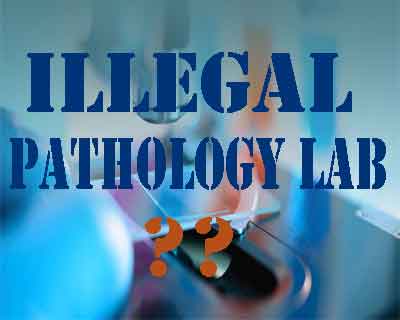 The lab had issued more than 23,000 fake reports in the names of fictitious doctors

New Delhi: Two men were arrested for allegedly running a fake pathology lab in northwest Delhi for a year and sending fake reports to laboratories across the country, police said.

The lab, being run in the name of Unicare Path Solutions Pvt Ltd, from a small room in Adarsh Nagar, had issued more than 23,000 fake reports in the names of fictitious doctors, they added.

On April 17, the police were informed about the abduction of one Sanjay Yadav (24) by a man posing as a CBI official. When police reached the path lab, whose employee had made the call, they found reports there in the names of a few doctors.

The lab did not have any infrastructure or machines to carry out tests, the police said.

This raised suspicion and when they asked Ajay Yadav about the doctors he could not give any satisfactory reply.

They got the credentials of the doctors checked from the Medical Council of India and the Delhi Medical Council but the records of those doctors were not found with either of the two bodies, the police said.

Later, Sanjay Yadav was sent back by his kidnapper who had taken him to settle a financial dispute.

Subsequently, Sanjay and Ajay were arrested. Ajay told police that he had worked as an assistant and courier boy with pathology labs in Uttar Pradesh for 10 years and had gained superficial knowledge about the tests. In order to earn easy money, he opened the lab and roped in Sanjay too, police said.

The fake pathological lab even had a website that claimed that it was equipped to carry out more than 2500 medical tests.

The samples were received from labs across Delhi and other states and the fake reports were generated on the basis of the parameters that Ajay was aware of along with digital signatures of fictitious doctors, they said.

The labs that sent the samples also did not check whether Unicare Path Solutions was a genuine lab.