Delhi govt appeals citizens to join hands to make city pollution free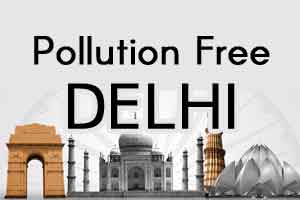 New Delhi: The Delhi Government urged the citizens to come together to make national capital pollution-free.
It has appealed people to keep the environment healthy, not only through words but also by their actions.
According to the health advisory issued by the state Health Department, it asked people to use carpooling and public transport, as much as possible.
The department asked not to burn dry leaves, crops residue, wood, coal and plant more trees to make city green.
It has also advised people to avoid going outdoors during early morning and late evening for walk
or outdoor physical activity as the pollution levels are maximum during this time.
The Department also asked to take extra precautions for high-risk group like Small Children,
Elderly, Pregnant women, Asthma Patients, Patients with COPD (Chronic Obstructive Pulmonary Obstructive Pulmonary Diseases), Patients with heart Disease and stroke, Diabetics, Person with low immunity.