Delhi govt approves conversion of 94 dispensaries into polyclinics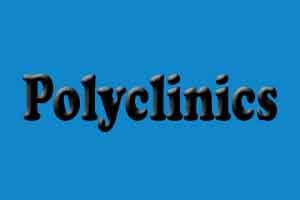 New Delhi:
  The Delhi government will remodel 94 dispensaries into polyclinics in the national capital at the cost of Rs 168 crore, an official said today.
The government approved the health department's proposal to remodel the dispensaries into polyclinics during a cabinet meeting chaired by Chief Minister Arvind Kejriwal, he said.
"The aim of the project is to reorganise healthcare facilities by remodelling the dispensaries into polyclinics, which will be attached to various Delhi government hospitals," he said.
The polyclinics will act as outdoor specialised medical treatment centres of the hospitals. Medical superintendents of hospitals with which the polyclinics will be attached, will be in-charge of these centres.
The cabinet also approved a PWD proposal to sanction expenditure of Rs 303 crore for constructing a six-lane flyover at Shastri Park inter-section and a two-lane flyover at Seelampur, the official said.
The projects will result in a signal-free corridor from UP border to Sarai Kale Khan-ISBT and will help in getting rid of traffic jams at Shastri Park inter-section.
The projects were earlier approved by the Expenditure Finance Committee, he added.