LNJP Hospital to get Rs 950 Crore makeover: Delhi Govt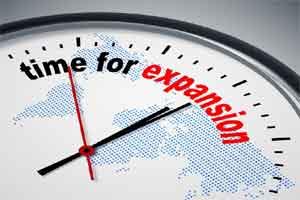 New Delhi: In order to boost healthcare facilities in the national capital, the Delhi government has planned to expand four major hospitals and set up 58 Mohalla clinics.
The government's expansion drive will cover Lok Nayak Jai Prakash Narayan (LNJP) Hospital initially. Others hospitals that will benefit from the proposal are Dr Baba Saheb Ambedkar Hospital, Guru Gobind Singh Hospital and Sanjay Gandhi Memorial Hospital, which have got administrative approvals along with sanctions for expenditure.
"Work at these three hospitals will start soon as approvals and expenditure sanctions have been given," the officer confirmed to IANS.
The proposal is yet to be sanctioned for expenditure but it will surely help increase the number of beds there to 4,000 from the present 2,100 beds.
IANS reports about the expenditure that will incur during the expansion and remodelling of the four hospitals:


LNJP Hospital will follow the international norm for Intensive Care Units (ICU), i.e. 1:12. The casualty ward will be remodelled at a cost of Rs 250 crore. A new block will be constructed for medical, paediatric, and maternity wings at a cost of another Rs 700 crore. Bed capacity increase- 500 from 90.


The Guru Gobind Singh Hospital will get a new block at an estimated cost of Rs 172.03 crore. Bed capacity increase- 572 from 100.


The remodelling and expansion of Dr Baba Sahib Ambedkar Hospital will be executed at a cost of Rs 194.91 crore. Bed capacity increase- 963 from 500.


The Sanjay Gandhi Memorial Hospital will get a Trauma Centre and a Utility Block at an estimated cost of Rs 117.78 crore. Bed capacity increase- 662 from 300.


While informing the news agency about the clinics' locations, the officer said, "Of the 58 new clinics, 52 will be set up at Delhi Jal Board sites and six at Delhi Urban Shelter Improvement Board." The feasibility study for these clinics is underway.
Meanwhile, Chief Minister Arvind Kejriwal directed officers and stakeholder departments to conduct a joint inspection of the sites by this week and called a meeting later this week for the submission of proposals for the new sites.
Read Also: Chhattisgarh government decided to establish six 100 bed hospitals