Delhi govt to issue aam aadmi health card to all residents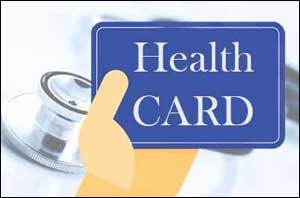 New Delhi: The Delhi government will soon issue 'aam aadmi health card' to all residents of the city, with Director General of Health Services (DGHS) floating Expression of Interest (EOI) to execute the work.
According to the government, the healthcare, which is expected to be launched later this year, will have electronic health record of all residents like medical history, ongoing treatment, and prescription details.
 As per the EOI, the government will issue health cards to all residents including toddlers and senior citizens through which they will get free medical services in the state-run healthcare institutions such as hospitals, mohalla clinics, and polyclinics.
The DGHS has said interested companies and agencies can submit their proposals on the proposed card by February 28.
"The health care will be provided to every citizen. For initial registration, a person aged 18 years and above will have to provide his or her voter identity card of Delhi and Aadhaar Card.
"Health card will be issued to those aged more than one year only after their Aadhaar Card number is provided," a senior government official said.
The official said that electronic health record of all persons will be collated through a centralized web-based application.
"The move will facilitate residents of Delhi – approximately 1.8 crores in number – in availing of health care facilities by issuing 'aam aadmi health card," the EOI stated.
The government said the proposed health insurance scheme, announced by health minister Satyendra Jain last year, will also be launched for the people of Delhi.