Delhi govt to soon roll out health insurance plan: Satyendar Jain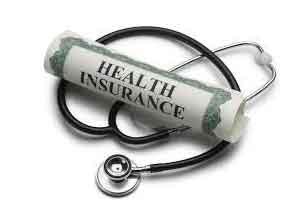 New Delhi: In a first, the Delhi government has decided to offer health insurance cover to the people of the national capital at a "nominal premium".

Delhi Health Minister Satyendar Jain said the government is in talks with several health insurance companies to soon roll out the proposed scheme.

"Government will offer health insurance to the citizens of Delhi. The plan will cover medical expenses from Rs one lakh to Rs 4 lakh.

"People, who are interested, will have to pay a nominal premium of up to Rs 3,000 a year to be covered under the plan," Jain told reporters here.

The minister further said that people availing the scheme, who are suffering any critical illness can get medical treatment at government hospitals.

He said that government will soon launch the scheme as part of the Arvind Kejriwal government plans to upgrade health sectors in the national capital.

Earlier in the day, Jain said the health department will add 10,000 new beds to the government hospitals.

"At present, there are around 10,000 beds at government hospitals. We have decided to increase that to 20,000 at our hospitals by the next year," the health minister said.