Delhi HC provides a ray of hope to Pakistani Patient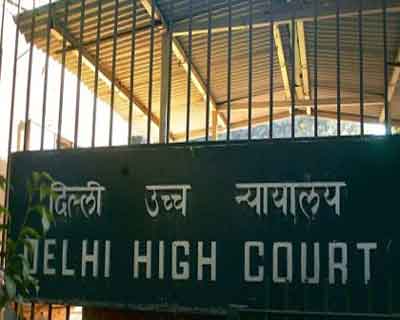 New Delhi: In a ray of hope for a Pakistani national, whose husband is battling for life due to chronic kidney and liver failure, the Delhi High Court asked the Health Ministry and authorities of a private hospital in New Delhi to consider her plea for permission to undergo organ transplant.
Justice Sanjeev Sachdeva asked the authorities concerned to decide on the application of Karachi-based Syeda Noor Afsan in which she has sought necessary permission so that her husband Sulaiman Mohammad could undergo kidney and liver transplant surgeries at a hospital in Delhi. In her petition, 40-year-old Afsan said that her husband was diagnosed with acute chronic liver failure at a hospital in Karachi after which she came to Delhi and the doctors here have advised kidney and liver transplant for him.
The petitioner said she would donate one of her kidneys for the surgery but as per the doctors, she cannot donate liver tissues which was needed for the transplant. She said that Karachi-based Humaira Muddaser, who is one of her friends, was willing to donate liver tissues for surgery on humanitarian ground. The petition, filed through advocate Prakash Verma, said that on July 26, Afsan had "tried to give" applications to the Health Ministry and the hospital authorities for getting necessary permission for transplant of kidney and liver but these were not entertained.
"The donor and donee both are Pakistani nationals and only permissions are being sought to undergo transplant surgeries so as to save his (Sulaiman) life," the plea said, adding that the patient was admitted in the hospital and was in a critical condition.
"Since the petitioner and other related persons are Pakistani nationals, they require necessary permissions/ directions/NOC from the departments concerned," it said.
During the hearing on the plea, Afsan's counsel told the court that Humaira had approached the Islamabad High Court where the Human Organs Transplant Authority of Pakistan had placed the letter giving her the permission to donate liver tissue to the patient. The counsel also said that he would file an appropriate application before the authorities concerned and the hospital committee for permission to undergo the surgeries.