Delhi HC slams AIIMS over Non-functional laser machine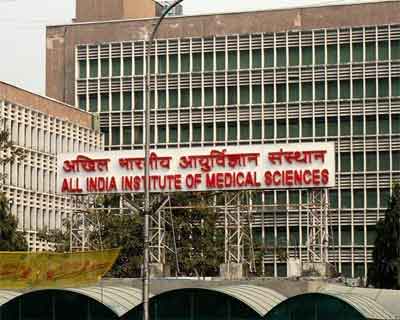 New Delhi: India's premier hospital AIIMS, was asked by Delhi High Court why its 'pulse dye laser' machine, used for skin treatment, has not been functional for 17 months.
"If you have bought a machine, you should maintain it. If the All India Institute of Medical Sciences (AIIMS) does not have funds, which I don't think is the case, then the government should pay for its repairs," Justice Sanjeev Sachdeva said.
The court issued notice to the Health Ministry and AIIMS seeking their reply by January 25, the next date of hearing, on a plea by a 23-year-old engineering student who has been unable to get treatment since May 2015 for his skin ailment - port wine stain, as the machine has not been working.
Port wine stain, commonly called a firemark, is almost always a birthmark and in rare cases it can develop in early childhood. It is caused by a vascular anomaly and is named for its colouration which is similar to port wine.
Advocate Ashok Aggarwal, appearing for petitioner Mohammad Quayamuddin, said his client had to undergo 10 sessions of treatment but only one has been done in May 2015 and none thereafter as the machine costing Rs 50 lakh was out of order.
In response, the court said "so what? AIIMS has machines worth crores. This is only Rs 50 lakh."
In his plea, Quayamuddin has claimed that in all the public funded hospitals of Delhi, no one other than AIIMS has the PDL machine and since it has not been working, not only he himself but several other patients were also suffering.
He has also claimed that if his ailment is left untreated it can lead to various health complications like bleeding, visual impairments, seizures, developmental delays, glaucoma, paralysis, migraines, tissue outgrowth and endocrine issues and contended that by delaying his treatment, AIIMS was unduly exposing him to such side effects.