Dementia patients may lose memory three years before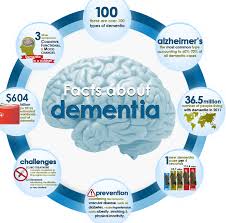 An international study published in the Journal Neurology has revealed the fact Dementia patients may start suffering from a memory loss up to three years before the disease strikes them, much before they are diagnosed with Dementia. The study also concluded that most of these patients are unaware of them acquiring a memory problem at some point in the disease.

The study included 2,092 participants, from three ongoing studies that have each followed older adults for more than 10 years.

Author Robert S. Wilson of the Rush University Medical Center said that their findings suggested that unawareness of one's memory problems was an inevitable feature of late-life Dementia, driven by a buildup of dementia-related changes in the brain, as reported by ANI.

According to the researchers, the memory unawareness began earlier in younger people than in older people and that might be because older people were more likely to expect memory loss as a normal part of aging.