Demolition order: SC to hear hospital's plea against HC order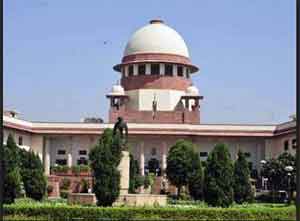 New Delhi: The Supreme Court has agreed to hear a plea filed by a Chennai-based 8-floored Billroth Hospitals challenging the Madras High Court order directing the authorities to demolish top five floors of the facility's eight-storey block for construction in alleged violation of the approved building plan.
Medical Dialogues had earlier reported that Billroth Hospitals against which the Madras High Court had passed a demolition order, had moved the HC in response to its earlier order.
Two weeks ago, the Madras High Court had ordered to demolish 5 floors of the 8-storey building of Billroth Hospitals. The HC decision had come in view of the Public Interest Litigation (PIL) seeking action against the unauthorized construction of the hospital.
Read Also: Demolition order: 8 storey hospital moves Madras High Court
The PIL mentioned that the hospital came into existence in 1990 with 30 beds. It was increased to 70 beds and in 2007 it was converted into a 650-bed multi-specialty hospital by amalgamating Kaliappa 
Hospital
.
The hospital applied for regularisation in 2006. The application and subsequent appeal was rejected by the authorities for some discrepancies, and thereafter no coercive steps were taken against the hospital. On June 22, 2017, the government passed an order notifying Rules under section 113C of the Tamil Nadu Town and Country Planning Act through which regularisation of buildings constructed on or before July 1, 2007, was permitted.
Immediately, the hospital applied for regularisation under the new rules, which is still pending with the CMDA
Based on the PIL, a division bench had directed disconnection of power to the hospital and to shift all patients from the top floors to the lower three floors. The judges had further ordered that the doors, windows, glasses, toilet seats and bidets beyond the third floors between May 31 and June 2.
It was also made clear that the floors constructed in violation of the building plan should be demolished without disturbing the patients in the first three floors
Read Also: UP: Illegal Hospitals, Path Labs to face SHUTDOWN for violating MCI norms
Read Also:Wrong Diagnosis not Medical Negligence: Supreme Court junks Medical negligence claim
Senior advocate Mukul Rohatgi, appearing for the hospital, mentioned the matter for urgent listing before the bench and said the high court has set a deadline to demolish the five floors of the block.
The high court has ordered that demolition would commence from June 16.
Read Also:Nobody permitted to make a mockery of medical education: Supreme Court