Dengue fever continues to spread in Aurangabad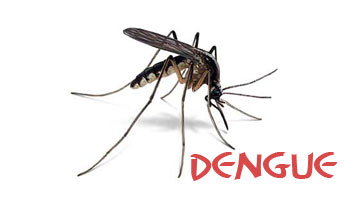 Aurangabad, Despite health department's stringent measures to control Dengue, the mosquito-borne viral infection is continuously spreading its tentacles, here, in the region.

The intensity of this deadly disease has increased from past couple of days due to the continuing spell of rains.

Dengue has so far claimed seven lives and reported an increase in positive patients toll which goes up to 63 across the city as well as its suspecting cases that has increased to 327.

Taking note of the situation, the health machinery of the Aurangabad Municipal Corporation (AMC) has started special OPDs for Dengue patients in and around the city area of Waluj.

Numbers of health teams who were deployed to check any infestation, came across many houses having the source of mosquito, official sources said.

Hundreds of health personnel, volunteers and NGOs have been pressed into service, to carry out the task of collecting details from the residents.

The health department has urged the citizens to take precautionary steps like not storing water without a cover-up, clean all water storage utensils once in a week, wearing full sleeve clothes and using mosquito nets, while going to bed at night, to keep the disease at bay.

The dreaded disease is caused by the bite of Aedes Aegypti mosquito, which lays eggs in clean water, stored in earthen pots or underground tanks.