Dentist told to pay Rs 8 lakh compensation to 2 Doctors for implant failure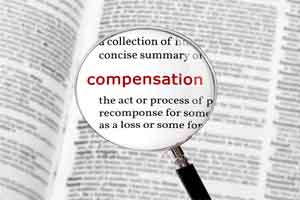 Mumbai: Holding deficiency on part of Dentists in the implant treatment given to a doctor couple from Bahamas, the State Consumer Redressal forum ordered a dentist a pay a compensation of Rs 8 lakh approx.
The case concerned complainants, a doctor couple, residing in Bahamas had approached Dr Chamria at Royal Health Care on 8
th
August 2005 for their dental implant treatment. The dentist offered few plans out which the doctor couple had chosen options in which warranty of 5 years was given, there was durability in implant and it was at the cost of Rs.18,000 each.
For the husband procedure for the implant happened on 24
th
August and in subsequent sitting on 27
th
and 29
th
 August. On first day the dentist had implanted two teeth on left lower and three teeth on right lower quadrents of husband along with one each on right and left upper quadrent. However, after implant there was a profound numbness developed in the right half of lower lip of doctor accompanied by severe pain. It is the contention of doctor that it was due to injury caused to the nerve in the inferior alveolar canal in Mandible (lower jaw)


In case of the wife, three implants in left lower jaw and two implants on right posterior quadrents were fixed by dentists. She had also suffered severe pain in left half of lower lip and numbness. The implants of right side were loose and shaky.

The doctors stated that they shared their concern with the dentists but were ignored, post which they went back to Bahamas.

Suffering from the problems, they came back to India. At that time, dentist had removed all implants of Husband on right lower side and fixed new implants in already damaged bone. However, the implants were placed far away from the premolars, which had eventually left a large gap between premolar and  molar on right lower side and the dentist alsofixed temporary fused crown on the premolars without placing individual crowns. This resulted into a pressure on left side and it was causing an excessive pressure on left side at the time of chewing the food material causing persistent bite trauma and pain in left temporo mandibular joint


When both of them visited to another dentist in bahamas, who on seeing x'ray plate, informed him that implant on left lower failed due to excessive pressure and bite trauma. The husband once again came back to the dentist who removed the implant and again refixed them on damaged bones. However, suffering form the pain, the doctor left the treatment of the dentist and filed a complaint
For the wife as well, the implants had to be removed and re-implanted leaving gaps between upper and lower posterior teeth of both side, because of which she had pain and had difficulty in chewing food, and ultimately like her husband had to leave the treatment  The doctors moved to the district forum to seek the compensation from the dentist in this regard pointing out that they had paid more than Rs 3 lakh for the wrong treatments.
After going through the entire matter, District Forum directed the dentists to pay Rs 10 lakh to the complainants. It directed to pay amount of Rs 5 lakh as refund and remaining Rs 5 lakh as compensation along with litigation costs and interest.
The dentist then filed an appeal to the State Consumer Redressal Forum to challenge the order given by the District Forum.
The dentist submitted that medical treatment of implant was given to complainants as per the plan chosen by them. Accordingly, opponents were always ready and willing to give further medical treatment to the complainants to their satisfaction. However, complainants had abandoned the medical treatment given by opponents to them and started taking medical treatment from other dentists. Hence, it is his submission that opponents have not given any deficiency in service to complainants.
He also submitted that in respect of implant treatment given by him to the complainants, the certificates produced on record by the complainants from the doctors of Bahamas cannot be taken into consideration as these certificates are not produced on record along with affidavits of those persons.
Moreover, complainants had no opportunity to counter them as they had not filed affidavits in respect of their certificates on record. He submitted that merely on the basis of those certificates it cannot be ascertained that opponents were at fault in giving medical treatment to complainants.
He submitted that admittedly both the complainants had taken medical treatment from opponent dentists and dentist were entitled to get fees in that respect from complainants. Complainants are not entitled to get refund of fees paid by them to opponents.
The State Forum went through the matter and observed
On going through these documents, it has become clear that the implants were not properly made and because of which there was pain to complainants and for the same reason they were required to be removed and replanted. We are of the opinion that as complainants had returned back to Bahamas and they had problem and pain at Bahamas, they had to take assistance of local doctor in that respect. The opinion given by the local doctor was obtained in writing by the complainants and filed on record. The certificates given by them clearly show that implants made by opponent no.1 in complainants were not properly made and for the same purpose they were required to be replaced.
However, the court noted that complainants have claimed refund of amount of Rs.3,08,200/-, it appears that the Learned District Forum has directed opponents to refund amount of Rs.5,00,000/- along with interest on that amount.. Hence modifying the amount the State Consumer Forum ordered that the refund amount of Rs.5,00,000 to the complainants is to be reduced to Rs.3,08,200.
The compensation amount of  5,00,000 for medical negligence and mental agony suffered by the complainants was reduced to Rs.4,00,000.