Unusual Case of Odontogenic Keratocyst with Atypical and Aggressive Behavior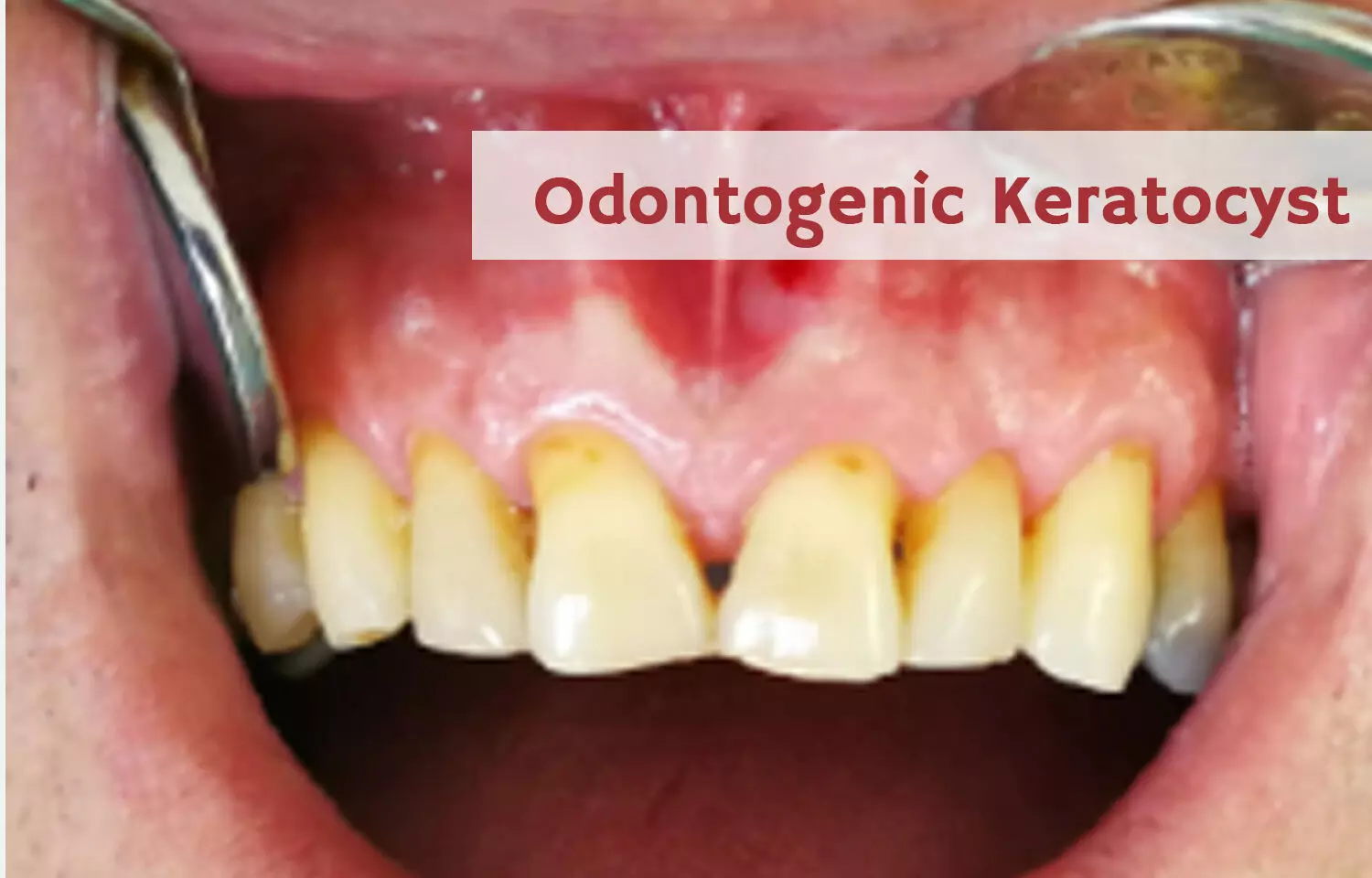 Rafael Martins Afonso Pereira and colleagues from the School of Dentistry, University Center of Patos de Minas (UNIPAM), Patos de Minas, Minas Gerais, Brazil recently obserevd that odontogenic keratocyst can present atypical behavior and characteristics.
The study is published in the Oral and Maxillofacial Pathology Journal.

The Odontogenic Keratocyst (OKC) is a potentially destructive cyst with a high probability of recurrence. This pathological lesion represents about 11% of all odontogenic cysts, being considered the third most common cyst of the jaws and with a slight predilection for the male gender. Clinically, patients affected by OKC are generally asymptomatic and 80% of them remain in this form for about 2 years.
The authors studied the case of a 14 years old female patient who presented with painful symptoms and asymmetry on the left side of the face. After performing imaging tests, it was possible to observe an extensive radiolucent lesion with cortical bone expansion associated with tooth 17, displaced by the lesion. Due to the patient's clinical and imaging characteristics, the initial diagnostic hypothesis was a dentigerous cyst.
However, At the beginning of the surgical procedure, before the initial incision, an aspiration puncture was performed, which resulted in a dense, whitish-colored liquid compatible with keratin. Thereafter the incision and curettage, the presence of a thin, friable fibrous capsule and cystic lumen containing white solid material compatible with keratin was observed. Thus, a new diagnostic hypothesis of odontogenic keratocyst was established.
The lesion was enucleated and a diagnosis of OKC was determined after histopathological evaluation. The treatment of choice was the complete enucleation of the cyst. The OKC has a high rate of recurrence and, so, it is necessary to know the various risk factors that can influence the reappearance of the injury.
The authors revealed that the method of treating OKC is a controversial subject that generates much discussion.
Therefore, they concluded that "the present case demonstrated that the odontogenic keratocyst can present atypical behavior and characteristics, with the presence of bone cortical expansion, displacement of teeth, facial asymmetry and painful symptoms."
Source : Oral and Maxillofacial Pathology Journal