Beware of fraudulent calls from persons claiming to represent DCI President, Member: DCI Alert to dental colleges, state dental councils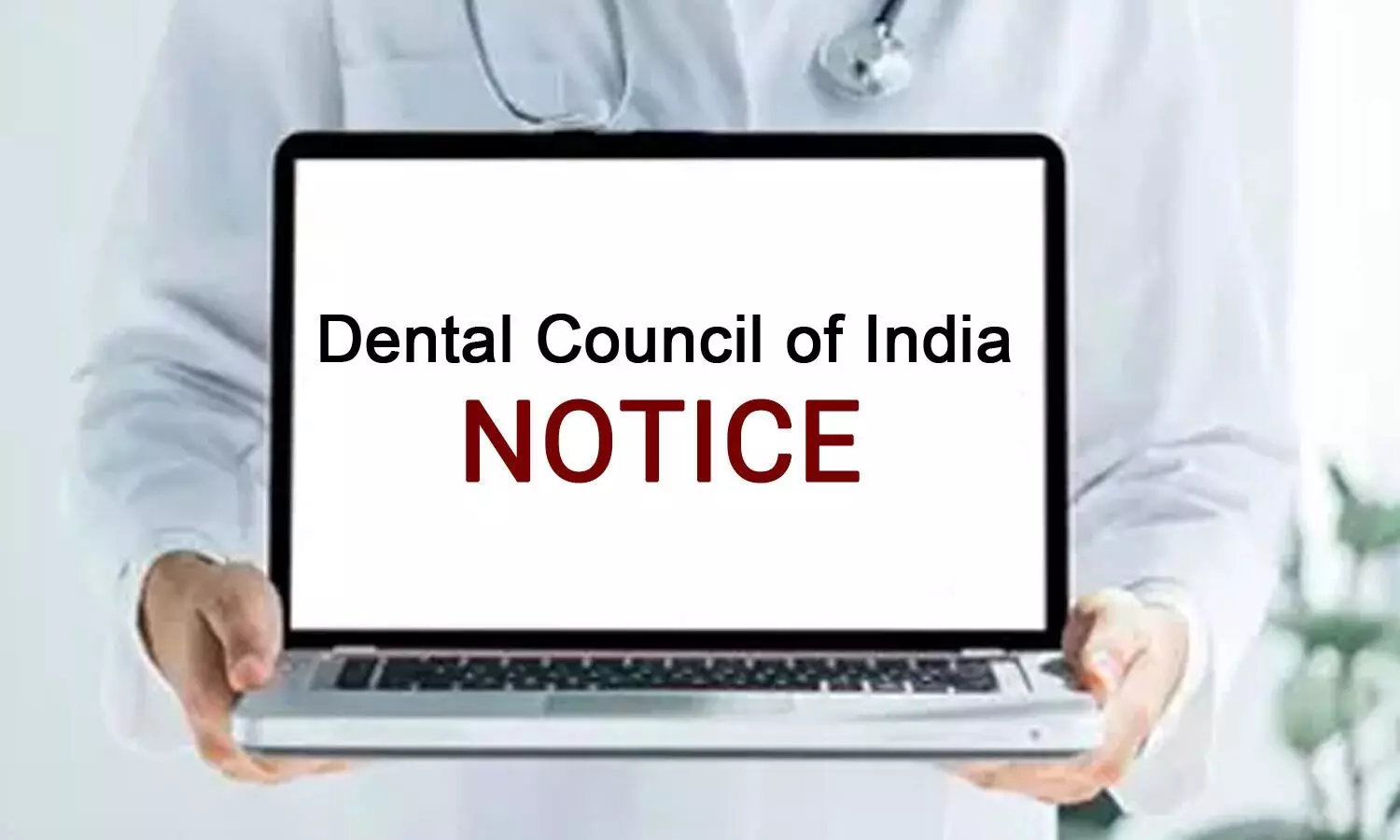 New Delhi: The DCI has issued a cautionary notice regarding a new pattern of fraudulent calls from unknown persons posing as DCI officials. The council has issued a warning in this regard to the principal/management of the dental colleges and presidents and registrars of the state dental councils.

According to a recent notice, the apex council received reliable inputs about a fraud which is underway using different mobile numbers and thus duping the dental authorities.
Adding details about the modus operandi of the fraudsters, the council alerted the authorities that unknown persons are calling from numerous mobiles pretending to be the executive members, acting president and secretary of the dental council of India and demanding unethical favours and information.
Therefore, the apex council has now issued an advisory to the authorities to not get misled by the fake calls and avoid falling prey to the fraudsters.
The notice reads:
"it is brought to the notice of the Principal/Management of the Dental Colleges and President & Registrar of the State Dental Councils that unknown persons from numerous mobiles are calling as Acting President, Executive Committee Members and Secretary of the Dental Council India and demanding unethical favor and information. You are hereby requested to kindly not to respond/entertain these calls and immediately inform the Officiating Secretary, DCI, with detail and phone number, at secy-dci@nic.in for further action in the matter."
For more information, visit:

https://www.dciindia.gov.in/NewsSection.aspx?NewsType=Circular
Earlier, NMC had issued a similar alert alarming all the authorities to be aware of the telephonic calls/ messages in the name of the NMC from some touts. Some unscrupulous elements were falsely representing the apex medical regulator, National Medical Commission (NMC). National Medical Commission had initiated action under the relevant law against such fake representations.
Also Read:NMC Alert: Beware of unscrupulous persons claiming to represent NMC Chairman, President, Member