NMC Alert: Beware of unscrupulous persons claiming to represent NMC Chairman, President, Member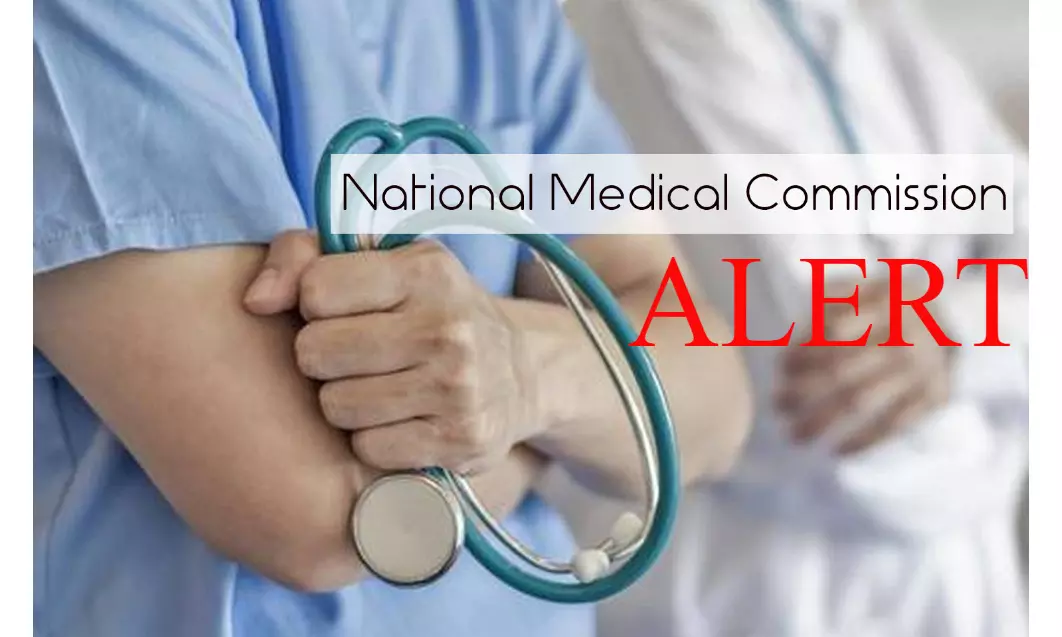 New Delhi: While the nation is battling with the COVID pandemic and corresponding several hindrances to the medical education and health sector, some unscrupulous elements are falsely representing the apex medical regulator, National Medical Commission (NMC).

Concerned with the same tampering the interest of medical colleges, universities and various stakeholders, the NMC has issued an official notice alerting all the authorities to be aware of the telephonic calls/ messages in the name of the NMC from some touts.
National Medical Commission has already initiated action under the relevant law against such fake representations.
The effect was announced in a recently issued public notice issued under the authority of Dr RK Vats, Secretary at NMC, wherein the apex regulatory body clearly stated that it has come to the notice of the NMC that Medical Colleges/Institutions are receiving telephonic calls/ message from unscrupulous persons claiming to represent the Chairman or President/Member of a Board of the NMC.
"The NMC has made a formal complaint in this regard to Delhi Police, Ministry of Health and Family Welfare and Ministry of Home Affairs," the notice read.
The National Medical Commission reiterated:
NMC has not authorised any person to represent it or contact any medical college/institutions
Meanwhile, urging the concerned and various stakeholders to be careful with such instances, the apex commission has asked them to follow the instructions posted on NMC website from time to time and contact NMC, if required, only through email/telephone numbers of the NMC available on the website.
To view the official NMC alert, click on the link below:
https://medicaldialogues.in/pdf_upload/public-notice-150538.pdf
In January this year, the NMC had issued an alert warning all medicos against fabricated information being circulated in social media in the name of the NMC or the erstwhile Medical Council of India (MCI).

Read Also: NMC warns against fake letter circulating in the name of MCI
For more details, log on to the official website of NMC: