NMC warns against fake letter circulating in the name of MCI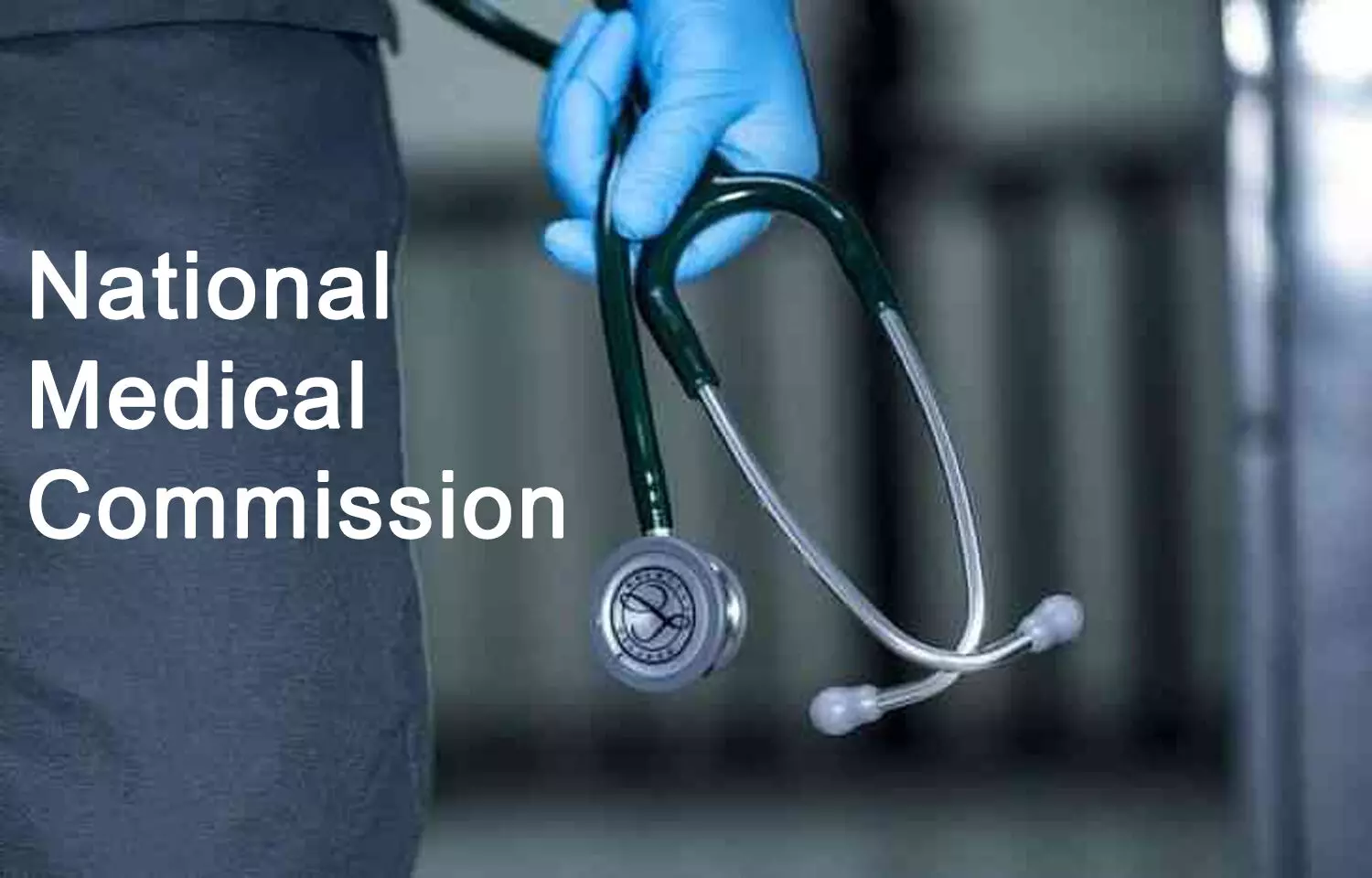 New Delhi: The National Medical Commission (NMC) has recently issued an alert warning all medicos against fabricated information being circulated in social media in the name of the NMC or the erstwhile Medical Council of India (MCI).

Alarming the MBBS students across the country and abroad to be aware of the spoofed letters, circulars and notices being forwarded by some touts, the apex medical regulator has bashed a fake notice circulating lately across social media falsely presenting notes from minutes of the 33rd meeting of the Board of Governors in supersession of the MCI (MCI BoG) held on 12.01.2021.
The agenda of the meeting is shown to be studies of foreign medical students. The recent forged circular that was circulated via unknown persons, was so carefully drafted that it nearly seemed genuine enough to rely on, however, with the MCI now being dissolved and the NMC being in charge, the notice hardly holds good.
Unscrupulously signed by the medical council authorities, the fake notice read the following:
"1. It is further informed that the National Medical Commission has neither appointed nor authorized any Agent/Broker/Lisioning Officer for admission of students into any medical course in India and abroad.
2. From 10th February 2021 onwards only 1 st and 5 th Year Students are allowed to study in there respective countries if their Medical Institute/University hereby allow them to do and all 2nd, 3rd and 4th year students will study online till 01st June 2021.
3. All Students of 1st and 5th Year will Send their 2019-nCoV report to secymci@nic.in before and after they reach there respective countries for study.
4. For All the 1st and 5th year students their Institute/University should conduct sanitization in all classrooms and labs daily and all students should maintain 6 feet distance and use surgical mask. 1. Dr. Nikhil Tandon Member 2. Dr. Jagat Ram Member 3. Dr. Rajiv Garg Member 4. Lt. Gen.(Dr.) Madhuri Kanitkar Member 5. Dr. Pankaj M Shah Member 6. Dr. R.V. Ramani Member 7. Dr. K. S. Sharma Member 8. Dr. V.K. Paul Chairman 9. Dr. Randeep Guleria Member
5. Till 01st June 2021 all students of 1st Year should live in there institution's Dormitory with proper sanitization.
6. If any student get positive with 2019-nCoV that student should inform Indian Embassy as soon as possible."
However, now issuing an alert on the aforementioned information, the NMC has clarified that no such meeting was ever held by the BoG/MCI which was dissolved on 24/ 09/ 2020.
National Medical Commission is initiating action under the relevant law against such fake messages in social media.
Meanwhile, urging the concerned medicos and various stakeholders to be careful with medical regulator's important notices and circulars, the NMC has asked to note that all-important letters, circulars and Public Notice are posted on the National Medical Commission website www.nmc.org.in
It is advised to check the website of the NMC for genuine notice, circular and letters. Moreover, these are sent to the States/ UT Govts., DMEs, VCs, Dean/ Principals of Medical Colleges and a copy is sent to the Ministry of Health & Family Welfare, Govt. of India.
All concerned are alerted to rely upon the genuine letters, circulars and notices available on NMC websites only.
To view the official NMC alert, click on the following link:
https://medicaldialogues.in/pdf_upload/fake-letter-146273.pdf