Coconut Oil helps reduce Plaque formation and Gingivitis, Finds Study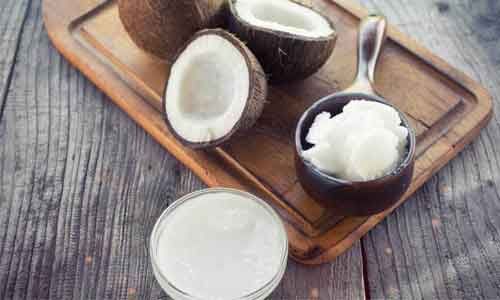 Researchers from a recent survey have found out that coconut oil showed significant and promising improvements in reducing plaque formation and gingivitis, as published in the European Journal of Dentistry.

Coconut oil (Cocos nucifera) is still a little-known product, obtained through the cold squeezing of the dried coconut copra. It has antibacterial, antiviral, antimycotic properties together with many others. They can be effective, for instance, against the bacteria causing gastric ulcers, sinusitis, food poisoning, urinary tract infections, and caries. However, there are still a few pieces of evidence in the literature of studies regarding the properties of coconut oil in relation to the oral cavity. Hence, the aim of this study was to evaluate the effects of coconut oil as a coadjuvant in reducing plaque formation and for the treatment of gingivitis.

Francesca Ripari and associates from the Department of Oral and Maxillo-facial Sciences, Sapienza University of Rome, Rome, Italy studied a total of 20 patients, all of whom were divided into two groups: a study and a control group. In the study group, coconut oil, in form of mouthwash, was administered to a sample of patients affected by gingivitis, aged between 18 and 35. The protocol established a daily application of the product for 30 days, where clinical parameters for plaque formation and gingivitis—plaque index (PI), bleeding index (BI)—were evaluated during the recalls on a specific periodontal chart. On the other hand, the control group did not associate a coadjuvant with the normal daily oral health procedures and the same clinical parameters were evaluated at t0 and after 30 days (t1). The data were statistically analyzed using the Student's t-test, establishing the significance level as p < 0.05.
The followings findings were noted-
PI and BI decreased in both groups, with a more relevant and significant drop in the study group, from a mean value of PI of 58.0 to 19.3 and a mean value of BI of 33.5 to 5.0.
In the control group, the values decreased, respectively, from 53.9 to 29.1 for PI, and from 33.5 to 16.2.
Furthermore, no significant side effect was reported during coconut oil pulling therapy.
Therefore, the authors concluded that "the collected data showed significant and promising improvements in reducing plaque formation and gingivitis. However, further researches have to be performed to have more consistent and statistically significant data on larger samples and to fully understand the mechanisms of action and effectiveness."
Source : European Journal of Dentistry