Early diagnosis of mouth breathing syndrome prevents future dental problems, Study says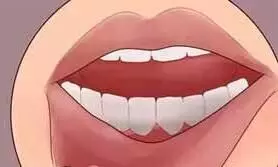 According to recent research it has been observed that the importance of early diagnosis and treatment of mouth breathing syndrome (MBS), and early treatment of MBS may prevent possible future dental and physical problems.
The study is published in the Pediatric Dental Journal.

Mouth breathing syndrome (MBS) is defined as a set of signs and symptoms that may be completely or incompletely present in subjects who, for various reasons, replace the correct pattern of nasal breathing with an oral or mixed pattern. Better understanding of the characteristics of MBS at each stage of growth will be helpful for the accurate diagnosis and treatment of MBS.
Therefore, Emi Inada and colleagues from the Department of Pediatric Dentistry, Kagoshima University Graduate School of Medical and Dental Sciences, Kagoshima, Japan carried out this study to clarify the relevant factors affecting MBS in children and to examine the influence of an incompetent lip seal (ILS) on facial soft tissue form in preschool-aged children.
Since the functional problems associated with mouth breathing can be attributed to multiple factors, an adequate examination of the factors related to mouth breathing is important for diagnosing and treating this condition. Hence, the authors conducted a large-scale questionnaire study to investigate the actual condition of MBS in children.
The questionnaire consisted of 44 questions that might be linked to mouth breathing and assessed the patients' general conditions (5 items), condition of the nose, throat, and ear (9 items), condition of the mouth and occlusion (10 items), condition of the lips and gingiva (11 items), and how well they consumed a meal (9 items). Each item was set to answer from four choices: "yes," "think so," "do not think so," and "no."
The following results were highlighted-
The factors associated with MBS in preschool-aged children were not mutually unrelated, and multiple factors such as general conditions, lifestyle, and eating habits may interact with one another.
Furthermore, children with an ILS already tended to have a flattened nose and an anteriorly prominent lip at 3 years of age, implying that the adverse effects of an ILS on the growth of the craniofacial region appear relatively early.
Hence, it was concluded that "early diagnosis and treatment of MBS is of vital importance. Early treatment of MBS may prevent possible dental and physical problems in the future."
Source : Pediatric Dental Journal