Ensure regular payment to all faculties, students, employees: DCI advisory to private dental colleges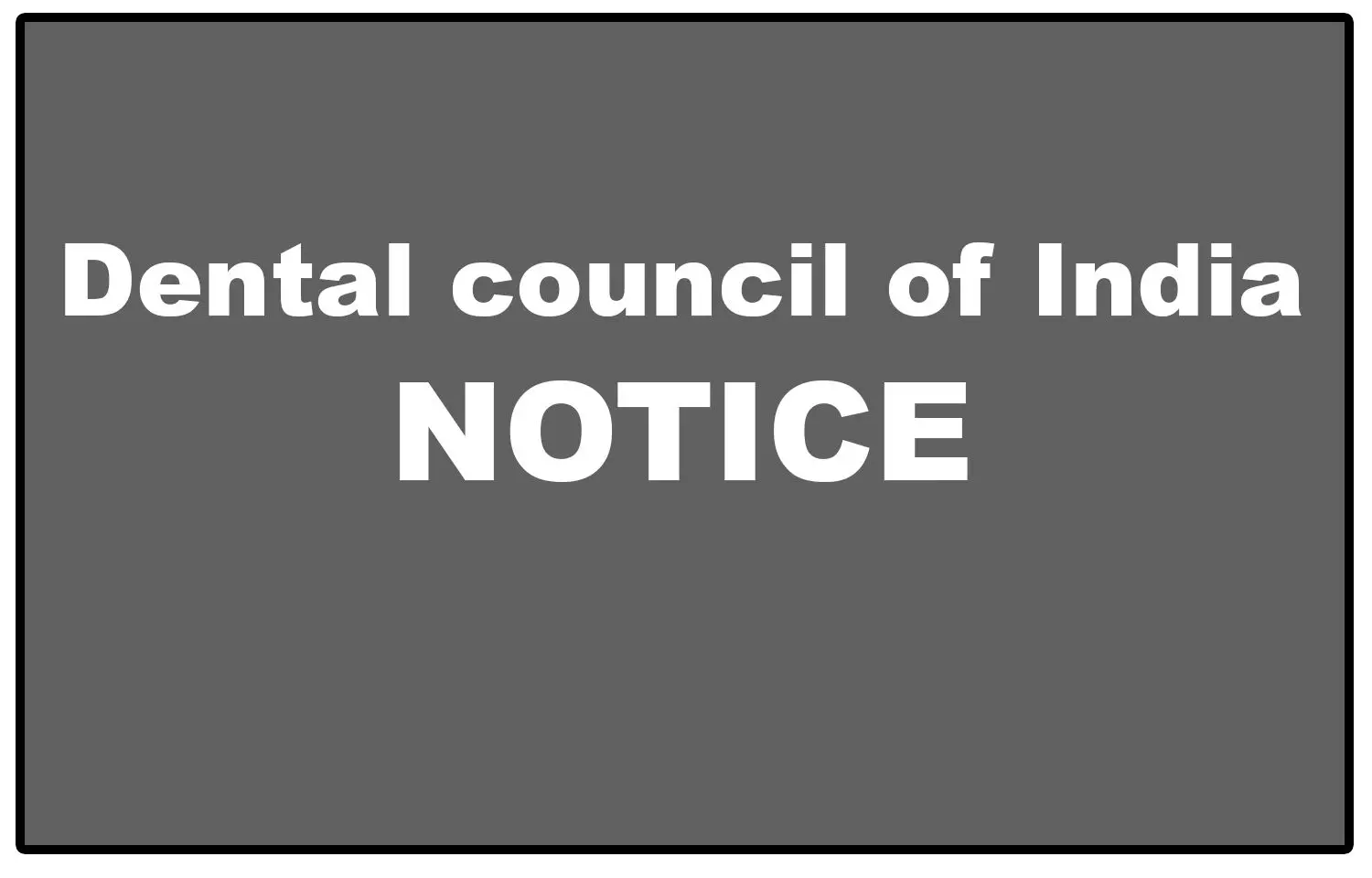 New Delhi: The Dental Council of India (DCI) has issued an advisory to the Principal of all Self Financed Dental College in the Country to ensure regular on-time payments to the faculties, students and other employees working in their institutions during the lockdown period due to COVID-19 Pandemic.

While invoking the call made by the Prime minister to support the salaried persons during the lockdown period, the apex council has advised that there should be No Salary/pay/wages/stipend deduction or laying off any faculty or Other employees working in the colleges.
" Respecting the directions given by our Hon'ble Prime Minister and the advisory issued by the Ministry of Labour & Employment, Government of India, New Delhi, all the self-financed dental colleges/Institutions are advised to extend their coordination and contribute to the National cause by not cutting I deducting salaries or laying off any faculty or Other employees working in the colleges and to ensure regular on-time payments during this hour of need," says the DCI advisory.
Furthermore, the council has also stressed the important contribution of a person's financial status on his/her mental condition and called for initiatives to help the employees feel financially and mentally stable to help them tide through the uncertain times of the COVID-19 pandemic.
"As we all are aware of the unprecedented surge in COVlD-19 cases in the second wave of the pandemic, India is fighting another wave of the Pandemic. Our government and all the healthcare personnel ably aided by other emergency service agencies and people attached to them. Saying this, we can also feel that this war against Coronavirus is far from being over. It is very important now that all the citizens of India remain united, mentally strong, and have full faith that we can and will overcome this fight against the pandemic. It goes without saying that the economic position of a person contributes a lot to their mental condition and we all should try our level best in whatever possible way to see to it that we should contribute wherever possible to create a situation where people feel mentally and economically stable and not do anything that can make them feel economically vulnerable in this situation," reads the DCI advisory.
To view the official notice, click on the following link:
https://medicaldialogues.in/pdf_upload/dci-salary-151744.pdf

For more details, log on to the official website of DCI: