Intradermal therapy with Vitamin C effective in gingival inflammation, Study reveals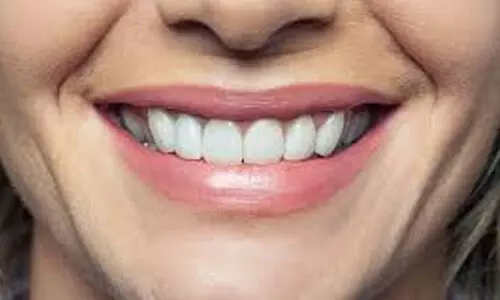 Researchers from the Department of Periodontology, Faculty of Dental Sciences, Ramaiah University of Applied Sciences, Bengaluru, Karnataka, India have found out that local intradermal therapy (LIT) with Vitamin C has a synergistic interaction along with scaling and root planing in the treatment of persistent gingival inflammation.

The study is published in the Journal of Indian Society of Periodontology.
Mesotherapy is a minimally invasive procedure which involves local intradermal therapy (LIT) with biologically active substances given in minor quantities to the area of pathology. Vitamin C is an important antioxidant agent which can modulate the attenuation of inflammatory process and enhance tissue repair.
Oral Vitamin C supplementation has been shown to reduce the risk of periodontal disease, however, there is no clear evidence that local injection of Vitamin C is beneficial in improving periodontal health. Hence, Bhavya Brahmavar and colleagues carried out the present study with the aim to investigate the efficacy of local injections of Vitamin C for treating persisting inflammation of the gingiva.
The authors included patients with the following criteria: (1) aged between 20 and 50 years, (2) systemically healthy, (3) diagnosed with plaque-induced gingivitis, and (4) those with normal plasma ascorbic acid concentration between 0.6 and 2 mg/dL.
Each patient received oral hygiene instructions and underwent full-mouth scaling and root planing (SRP) using ultrasonic instruments with hand instruments. Mouth rinsing with 0.12% chlorhexidine was advised twice a day.
Only those cases with persisting inflammation of the gingiva were included after a maintenance period of 4 weeks. Five patients with chronic persisting inflammation of gingiva were then injected with Vitamin C.
Intraepidermal injection with 1 mL (150 mg concentration) Vitamin C was introduced into the keratinized gingival tissues using insulin syringes, which is the mesotherapy approach. After each session, a rescue analgesic (ibuprofen 200 mg) was prescribed to the patients, which was to be used only if necessary.
Patients were last reviewed 1 week after the second injection for the final evaluation. Plaque Index (Silness and Loe, 1964) and Sulcus Bleeding Index (SBI) (Muhlemann and Son, 1971) were recorded before the injection procedure, at 1 week, and at 2 weeks.
The results showed that all the treated patients responded effectively to the treatment and showed satisfaction with the results. None of the patients reported adverse side effects or the need to use the rescue analgesic.
A significant reduction in the plaque index scores was seen in all patients from baseline until the completion of treatment.
Therefore, it was concluded that "mesotherapy with Vitamin C has a synergistic interaction with SRP for treating persisting inflammation of the gingiva."
Source : Journal of Indian Society of Periodontology