MI Paste reduces sensitivity associated with bleaching, Study reveals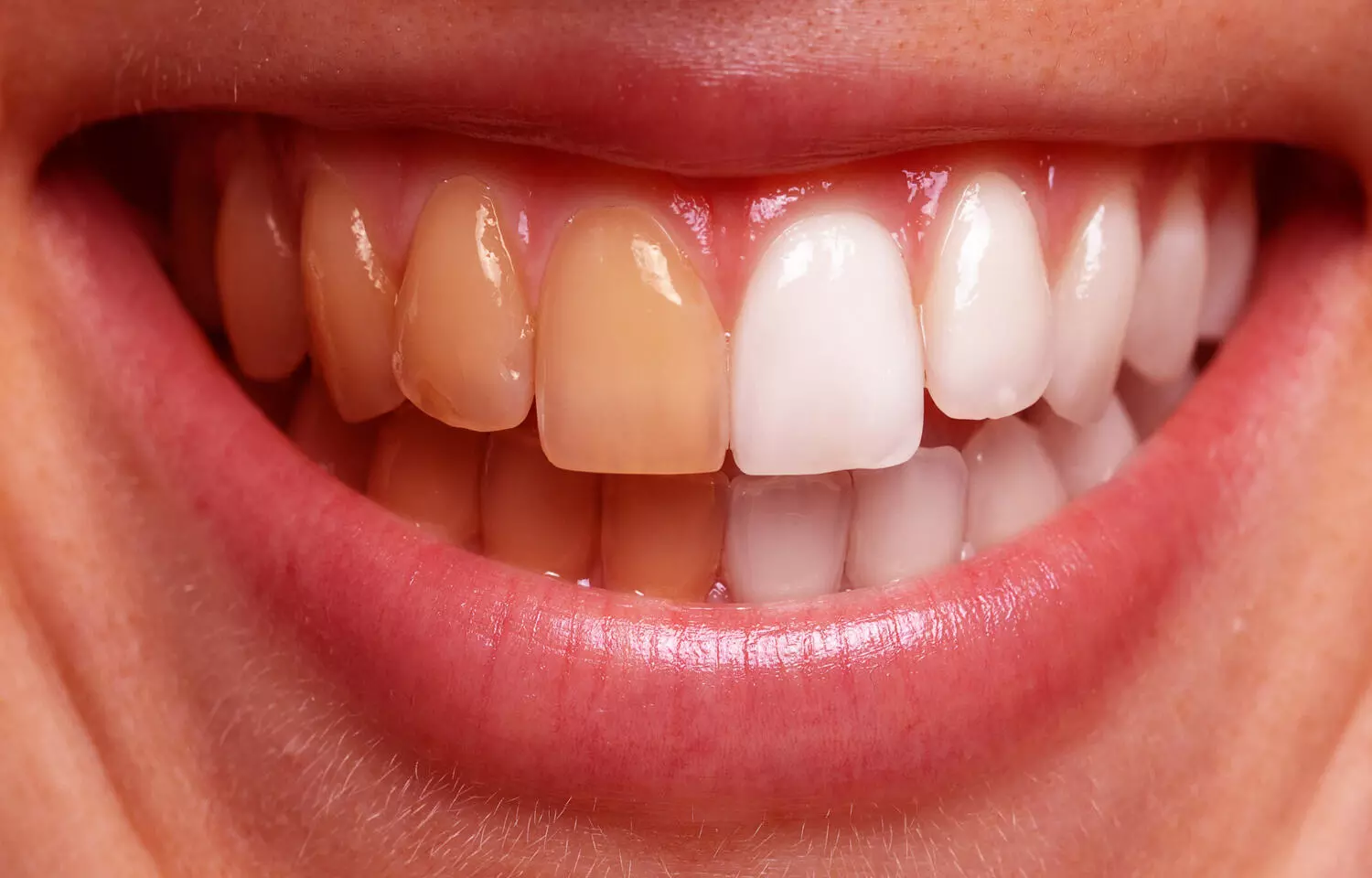 According to a recent research published in the International Journal of Dentistry, investigators have proven that MI Paste® can be a simple and cost-effective treatment modality for at-home bleaching-related sensitivity.

MI Paste®is a desensitizing agent approved by the FDA for treating tooth hypersensitivity. (e active ingredient in MI Paste® is the milk-derived casein phosphopeptideamorphous calcium phosphate (CPP-ACP).
In contrast to the available literature on in-office bleaching-related sensitivity, only one clinical trial has reported CPP-ACP (MI Paste®) effectiveness in reducing athome bleaching-related sensitivity. Hence, Shaista Rashid and Mohamed ElSalhy from the A. T. Still University-Missouri School of Dentistry & Oral Health, St. Louis, Missouri, USA carried this study to evaluate the effectiveness of MI Paste® in reducing sensitivity associated with vital tooth bleaching.
This randomized controlled split-mouth clinical trial included 45 subjects that were randomly divided into two groups. In Group 1, the maxillary arch was the control arch (only bleaching), while the mandibular arch was the intervention arch (bleaching and MI Paste®). In Group 2, the mandibular arch was the control arch (only bleaching), while the maxillary arch was the intervention arch (bleaching and MI Paste®).
Subjects started with the control arch and then switched to the intervention arch after two weeks. Subjects were instructed to use MI Paste® in a custom tray for 5 minutes, wait for 1 hour, and then bleach overnight using a different tray.
Sensitivity was measured using both a thermal sensitivity test and a daily log of sensitivity for 14 days. Shade was evaluated using a colorimeter and a shade guide.
The results revealed that –
Immediately after treatment, the thermal test sensitivity scores for the arches bleached without MI Paste® were greater than those with MI Paste® (p= 0.011).
Arches not receiving the MI Paste® treatment showed significantly higher VAS sensitivity scores during the 14-day period of bleaching (p = 0.002). (e mean score for the 14-day period was 37.9 for the arches not treated with MI Paste® versus 27.5 for the treated arches.
Both the intervention group and the control group showed significantly lighter shade relative to baseline (p < 0.001) with no significant difference between them (p= 0.42).
Therefore, the authors concluded that "MI Paste® significantly reduced the sensitivity associated with bleaching and did not interfere with shade change."
Source : International Journal of Dentistry