Patient with Type 2 Diabetes Might Suffer Tooth Loss, Finds Study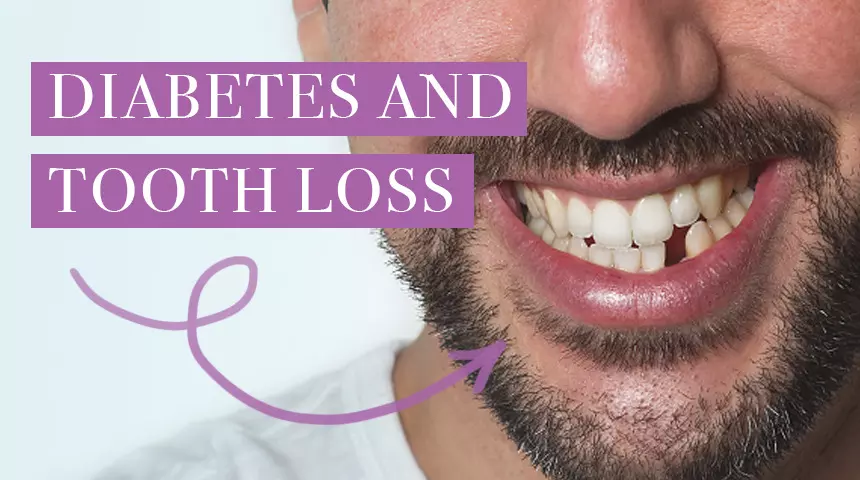 Tooth loss considerably affects oral health-related quality of life (OHRQoL), causing chewing difficulty, poor dietary intake and functional disorders. A predominant reason for tooth loss is periodontitis which is associated with diabetes mellitus (DM) in previous studies. However, in a recent study, researchers have found evidence of moderate certainty but a significantly higher risk of tooth loss in patients with DM especially, in Asia and South America. The study findings were published in the International Journal of Dental Hygiene on May 11, 2021.

DM is associated with increased severity of the periodontal disease. The increased risk of dental caries in DM patients can likely be explained by decreased salivary flow rates and expanded levels of glucose in the saliva. A recent systematic review and meta-analysis assessed the predictors of tooth loss, including DM, in periodontitis patients. However, no systematic review with a specific focus on the risk of tooth loss in DM patients has yet been performed. Therefore, researchers of Amsterdam, Netherlands, conducted a systemic review to comprehensively and critically summarize and synthesize the risk of losing teeth among with DM compared to those without DM, as established in observational studies.
In this systemic review, the researchers searchers MEDLINE‐PubMed and Cochrane databases for papers that primarily evaluate the number of teeth in DM patients compared to non‐DM individuals. They generated a total of 1.087 references and included 10 eligible publications. They conducted a descriptive analysis of the selected studies and performed meta-analysis when feasible.
Key findings of the study were:
Upon descriptive analysis, they found that 6 studies demonstrated a significantly higher risk of tooth loss in DM patients which was confirmed by the meta‐analysis risk ratio of 1.63 95%CI(1.33;2.00,p<0.00001).
Upon subgroup analysis, they found a higher risk of tooth loss in DM patients was also higher when only DM type II patients or studies with a cross‐sectional design.
They noted that the patients with a poor DM control status had a significantly increased risk of tooth loss.
Upon separating the data by the world continent, where the study was performed, they observed that Asia and South America had numerically higher risks and a 95%CI that did not overlap with Europe and North America.
The authors concluded, "There is moderate certainty for a small but significantly higher risk of tooth loss in DM patients as compared to those without DM."
For further information:
https://onlinelibrary.wiley.com/doi/10.1111/idh.12512
Article Source :
 International Journal of Dental Hygiene