Sublingual dexmedetomidine better than IV route to alleviate dental anxiety in kids: Study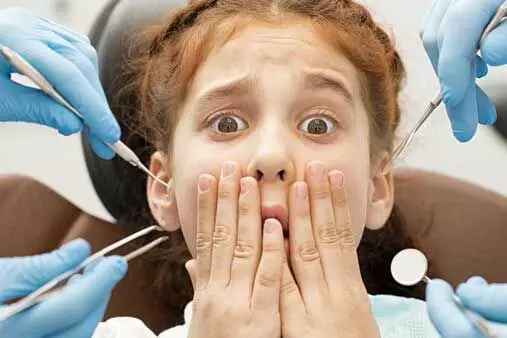 The sublingual route is more efficient than the Intranasal route of dexmedetomidine sedation in paediatric dentistry, suggests a study published in the International Journal of Paediatric Dentistry.

Many children experience dental anxiety during dental treatment. Dental fear and dental anxiety (DFA) refer to the strong negative feelings associated with dental treatment, whether or not the criteria for a diagnosis of dental phobia are met. The reported prevalence of DFA among children and adolescents in different countries ranged from 5 to 33%. Children with DFA often try all means to avoid or delay dental treatment, resulting in the deterioration of their oral health. They also demonstrate poor cooperation during dental visits, which compromises the treatment outcomes, creates occupational stress on dental staff, and causes discord between dental professionals and their parents. Conscious sedation is used to alleviate anxiety and enhance a child's cooperation.
A group of researchers from Egypt conducted a study to compare the efficacy of intranasal versus sublingual dexmedetomidine.
Forty-two healthy, uncooperative children participated in the study. They were divided randomly into two groups: In the first visit, Group I received intranasal dexmedetomidine and group II received sublingual dexmedetomidine, whereas, at the second visit, the alternate route was implemented in a crossover design. The child's acceptance of the drug administration method was assessed using a 4-point rating scale. Time until optimum sedation was measured. Anxiety during local anaesthesia administration was scored using Venham's rating scale. The postoperative response was recorded through Vernon et al's questionnaire.
The results of the study are as follows:
The Modified Vernon et al questionnaire that was answered by the parents 24 hours after the dental visit through the phone showed that there was no negative effect on postoperative behaviour of children.
Thus, the researchers concluded that both routes prevented the increase in anxiety scores equally during local anaesthesia and do not have a negative effect on the postoperative behaviour of children. However, the sublingual route showed better acceptance with a longer onset time of action than the intranasal route.
Reference:
Intranasal versus sublingual route of dexmedetomidine sedation in paediatric dentistry: A randomized controlled clinical trial by Shaat M et. al published in the International Journal of Paediatric Dentistry.
https://doi.org/10.1111/ipd.12848
Source : International Journal of Paediatric Dentistry