Zirconia Fixed dental prostheses have high survival rates, Finds study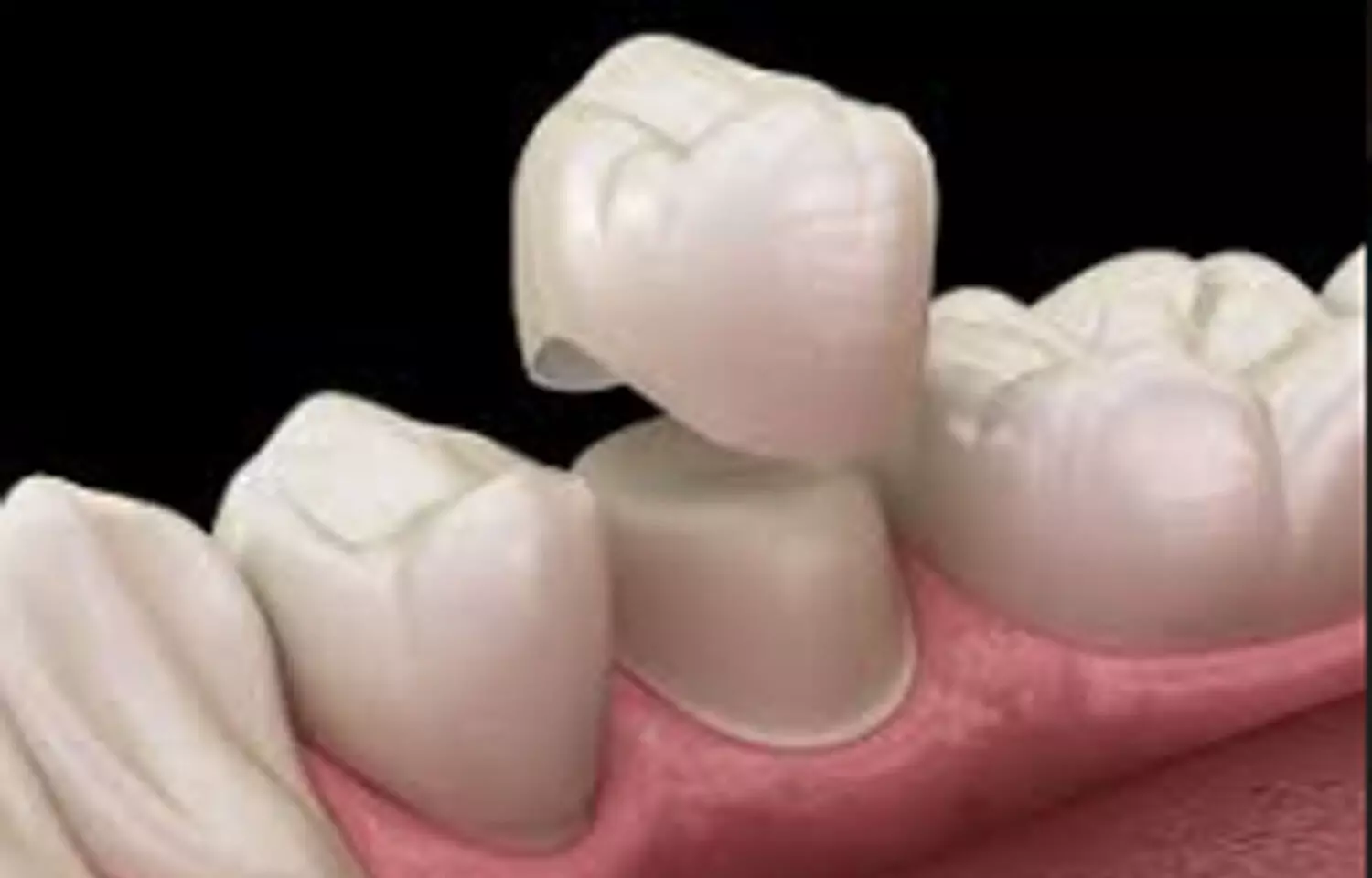 According to recent research, it has been observed that anterior veneered zirconia partial fixed dental prostheses (FDPs) have a relatively higher survival rate, as published in the Journal of Prosthetic Dentistry.

Anterior veneered zirconia partial fixed dental prostheses (FDPs) have substituted for metal-ceramic to improve esthetics and biocompatibility. However, the material is susceptible to aging or hydrothermal degradation and to chipping of the feldspathic veneer. Whether these susceptibilities limit the clinical performance of anterior veneered zirconia FPDs is unclear.
Therefore, María FernandaSolá-Ruiz and colleagues from the Department of Dental Medicine, Faculty of Medicine and Dentistry, University of Valencia, Valencia, Spain conducted the present study to analyze the mechanical and biologic behavior of zirconia partial FDPs in the anterior region over a 12-year follow-up period.
Twenty-seven 3- to 6-unit FDPs fabricated from zirconia veneered with feldspathic porcelain were placed in the anterior region and examined clinically at 1 month, 6 months, and then annually for 12 years, recording mechanical and biologic outcomes. Raw complication rates and time-to-event Kaplan-Meier analysis was conducted and compared as per the partial fixed dental prosthesis type.
The following results were seen-
a. Five FDPs had biologic complications (3 with secondary caries, 1 with periapical pathology, 1 with periodontal disease) and 9 had mechanical complications (7 with chipping and 2 with decementation).
b. Chipping was the most prevalent complication and increasingly found with longer-span fixed partial prostheses (P=.007).
c. Five FDPs had to be replaced because of complete failure, the most frequent cause of failure being secondary caries (P=.003).
d. The mean survival rate (no failures) was 11 years 4 months (95% confidence interval, 10.3-12.7).
Hence, the authors concluded that "Zirconia FDPs had an 81.5% survival rate over 12 years. A higher incidence of complications took place during the first 3 years, the most common being chipping."
Source : Journal of Prosthetic Dentistry