Fortis Escorts fined Rs 503 crore by Delhi government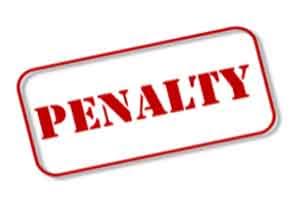 DHS asks Fortis Escort Heart Institute to deposit Rs 503 crore
NEW DELHI: Fortis Healthcare said its subsidiary Escort Heart Institute and Research Centre (EHIRCL) has received an order from the Directorate General of Health Services (DHS) to deposit Rs 503.36 crore for non-compliance of conditions of land allotment lease.
However, the company has said it will challenge the order for the recovery of 'unwarranted profit' made by Escorts not following conditions of land lease since its allotment in 1982.
"EHIRCL has informed us that in a long disputed case pertaining to the period 1984-2007, it has today received an order from DHS for the deposit of an amount of Rs 503.36 crore towards recovery of unwarranted profit made by it for alleged non-compliance of the conditions of allotment/lease of land since its allotment in 1982," Fortis Healthcare said in a BSE filing.
EHIRCL has further informed that the impugned order in its view is legally flawed and untenable, it added.
"The management will challenge the same in the Hon'ble High Court of Delhi or such relevant authority to seek suitable legal remedies available to it under law," it said.