Hair loss is not loss of hope- Latest management options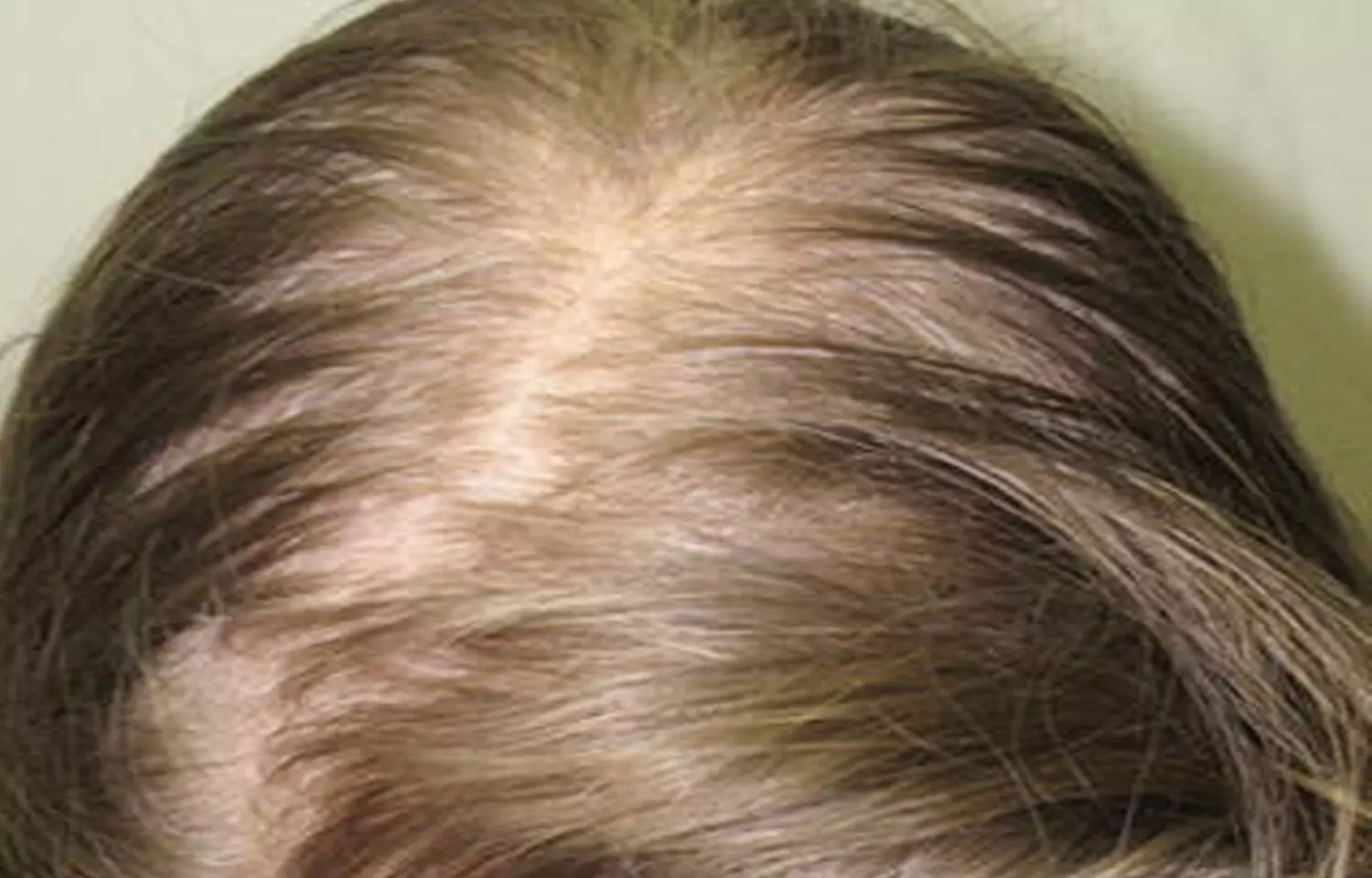 Hair loss is not loss of hope, asserts a review of management options.
Hair loss is a common complaint of dermatologic patients which may be due to genetic, metabolic disorders or inflammatory or non-inflammatory dermatologic diseases. Androgenetic alopecia is the most common type of hair loss seen. Both medical and surgical therapies as sole treatment or in combination have been used in its management. A review of the options in management has been published recently in Dermatology Clinics.

Medical therapy

Minoxidil
It increases the anagen phase of hair follicles. It is available in liquid or foam preparations with usual concentration of 5%. It can be given with steroid and retinoic acid. A 2% formulation is available for women but most clinicians advise stronger concentration unless there are adverse effects. Low dose oral minoxidil has also been used. A starting dose of 1.25 mg/day with hiking upto 2.5 mg is used if the patient does not have any adverse reactions like hypotension, edema, and excess hair growth in undesirable areas.
Finasteride

The authors suggest taking finasteride 1 mg per day for almost all male patients, unless there is a contraindication. Male patients are afraid of change in libido and/or erectile dysfunction due to the drug which is rare and normalizes after stoppage of the drug. Literature stating this side effect to be permanent do not have adequate statistical analysis.
Finasteride can be considered for female pattern alopecia in women of non-childbearing age or who are unable to become pregnant as it can cause fetal abnormalities. Response is variable.
Reports on its new congener dutasteride indicate that it can permanently lower sperm counts in some individuals taking the medication. This class of drugs may lead to exacerbation of depression.
Spironolactone
It possesses antiandrogen properties. It can be used in females with hair loss due to polycystic ovarian syndrome and menopause. The starting dose is often 50 mg per day and increased to 100 mg BID if tolerated. Care must be taken to avoid hypokalemia.
Low-level light lasers
It acts through activation of cyclic AMP using a wavelength of 635- 650 nm. The efficacy thought to be similar to topical minoxidil. It has been approved as safe under Food and Drug Administration 510(K) guidelines.
Platelet-rich plasma (PRP)
Growth factors released from platelets on activation leads to new hair growth. Patients may experience burning sensation post procedure. The concentration of the platelets and amount of leukocytes determine the ability of PRP to produce positive results. The author has found that injection at about the level of the bulb and placement of material in retrograde manner while withdrawing upto the level of sebaceous gland leads to better efficacy.
The author has suggested a PRP session with a waiting period of 1 to 2 months. If there is a response, next session is given at about 3 months. If there is a positive response author has suggested 2 to 4 sessions per year.
PRP can be used in hair transplant procedures both pre and post procedure. PRP can be beneficial in atrophic skin and cicatricial alopecia planned for hair transplant. PRP improves graft survival, allows dense packing of grafts, and causes faster growth of the grafts.
Microneedling
Leads to new hair growth and can be combined with PRP
Exosomes
Vesicles derived from cells of mice which can induce hair growth by affecting β-catenin.
Stem cells
Cell enriched autologous fat grafts that contain multipotent stem cells can generate new hair and restart hair growth in miniaturizing hair. It also improves the texture, vascularity in atrophic skin and makes it suitable for graft placement.
Surgical therapy
Hair transplantation
Follicular unit transplantation (FUT)-
In this a strip of hair bearing tissue is obtained and dissected down to individual follicular units and then transplanted. Hairs just superior to the nuchal ridge and extending to the lateral aspects of the scalp, ending close to the insertion of the ears are usually selected for best yield. It is cheaper than follicular unit excision (FUE). It leaves a residual linear scar which can be mitigated using trichophytic closure like "ledge closure".
FUE- Individual follicular units are harvested using either a handheld punch or robotic device. Long hair FUE techniques are available, but the sessions are usually smaller, more tedious, and more expensive.
Patients undergoing FUT may switch over to FUE or vice-versa depending on scalp laxity and requirement of grafts. In case of decreased graft availability on scalp, body, chest and beard hairs can be used to supplement the donor hair available. It may not provide a good match in terms of caliber, curl, and other growth characteristics. It is best used when there is surrounding scalp hair to blend in.
Flaps, expansion, and scalp reduction surgeries are obsolete now. Expanders and flaps can be very useful in trauma and cancer surgery cases where portions of hair bearing scalp are lost. In case of expanders patients must endure the discomfort of actual expansion over several weeks to months and having a large "balloon" on the head until the expansion is completed.
Scalp micropigmentation
It is a method of tattooing the scalp performed by those who have experience of tattooing for breast reconstruction of the nipple complex. It simulates the appearance of hair at the skin level. It is used in areas where there is still some hair to camouflage the area. It works best in women as their hairline is retained.
Thus this review provides optimum knowledge to dermatologists regarding varied treatment options for hair loss ensuring adequate care for the patient.
Source- Rose PT. Combination Approaches for Combatting Hair Loss. Dermatol Clin. 2021 Jul;39(3):479-485. doi: 10.1016/j.det.2021.04.004. Epub 2021 May 15. PMID: 34053599.
Source : Dermatologic Clinics