Both Modified Jessner's Solution and Glycolic Acid Combo With TCA okay for Melasma treatment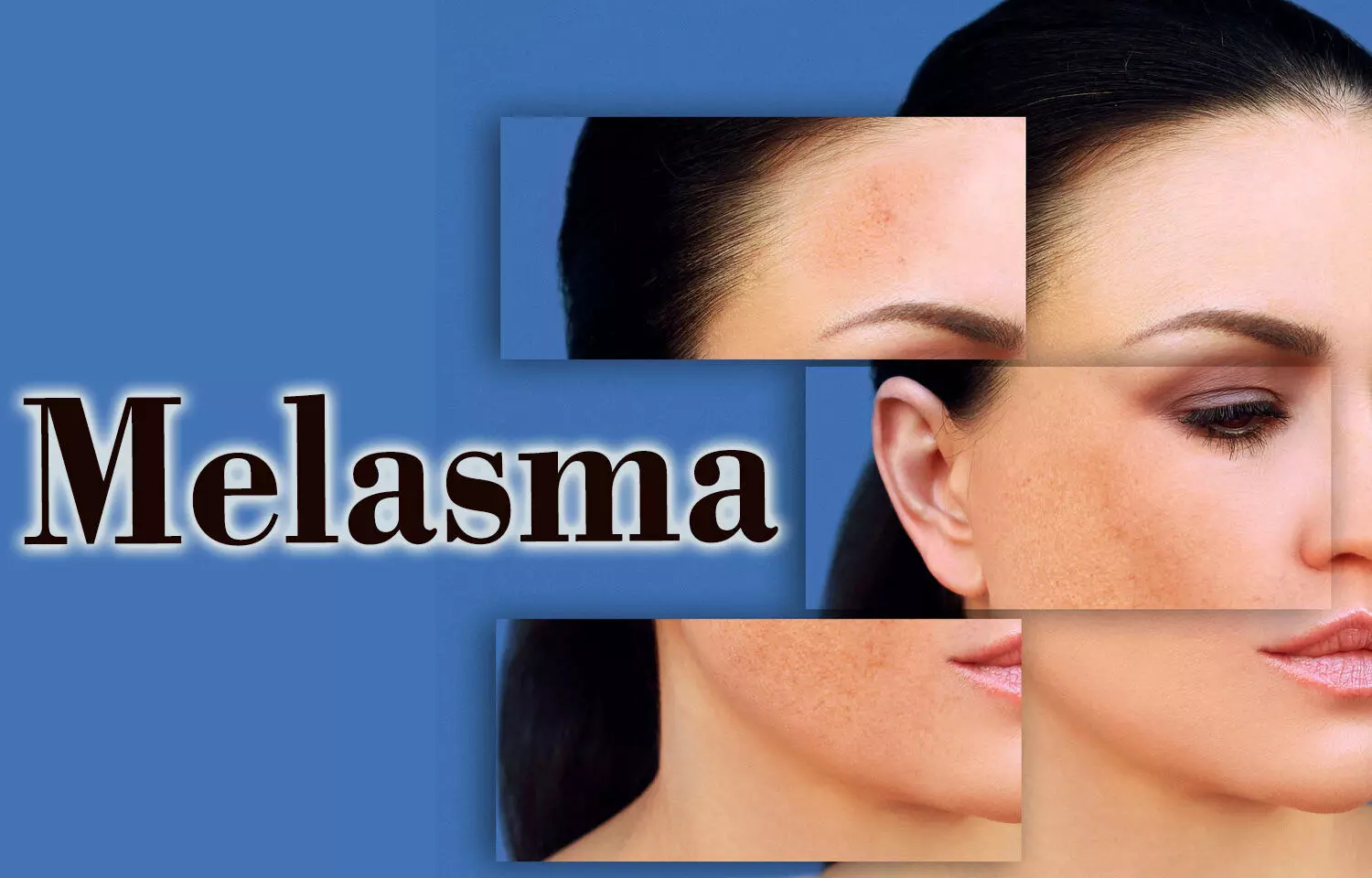 Combining Modified Jessner's Solution (MJs) with Trichloroacetic Acid (TCA) has been shown to be 20% is more efficacious than Glycolic Acid 70% Combined With Trichloroacetic Acid 20% in Melasma treatment, suggests a recent study. The study findings have been published in Dermatologic Surgery.
Melasma is an acquired challenging pigmentary skin problem, which commonly affects the face. A wide range of therapeutic modalities is available, yet none is satisfactory. Melasma is a symmetric progressive hyperpigmentation of the facial skin that occurs in all races but has a predilection for darker skin phenotypes. Melasma has been associated with hormonal imbalance, sun damage, and genetic predisposition. Clinically, melasma can be divided into centrofacial, malar, and mandibular, according to the pigment distribution on the skin. By Wood's light examination, melasma can be classified into epidermal, dermal or mixed type.

Many depigmenting agents and other therapies such as chemical peeling are used for treating melasma, in the form of monotherapy or combined therapy. The most commonly used peeling agents are alpha-hydroxy-acids, resorcinol, Jessner's solution, and trichloroacetic acid. TCA is the most popular peeling agent used in different concentrations. It has the broadest spectrum of indications.
The Jessner's-trichloroacetic acid peel is a procedure developed by Dr. Gray Monheit (USA) to produce a safe, effective medium-depth chemical peel for the treatment of photoaged skin, actinic keratoses, and superficial acne scars.
To gain a deeper knowledge into the matter,researchers undertook the study to compare the efficacy and safety of trichloroacetic acid (TCA) 20% peeling with either modified Jessner's solution (MJs) or with glycolic acid (GA) 70% peeling in the treatment of melasma.
Ths study design consisted of Thirty adult Egyptian women with melasma who were recruited in the study. After cleansing the face, MJs was applied on one side of the face and GA 70% on the other side. Then, TCA 20% was applied in one uniform coat on both sides of the face. Assessment of the clinical response was guided by calculating the melasma area, severity index (MASI), modified MASI, and hemi-MASI scores before and after the end of treatment.
Key points highlighted in the results were –
Both combinations showed significant reduction in MASI, modified MASI, and hemi-MASI scores (p value = .000, for each).
Moreover, the hemi-MASI score after MJs and TCA20% showed a significant decrease compared with GA70% and TCA20% (p value = .013).
For the full article follow the link: Modified Jessner's Solution Combined With Trichloroacetic Acid 20% Versus Glycolic Acid 70% Combined With Trichloroacetic Acid 20% in the Treatment of Melasma Dermatol Surg 2021 Feb 22;[EPub Ahead of Print], EM Abdel-Majid, ER Helmy, AA Abdel Motaleb
Primary source: Dermatologic Surgery
Source : Dermatologic Surgery