Botulinum injection shows promise in treating hyperpigmentation,finds study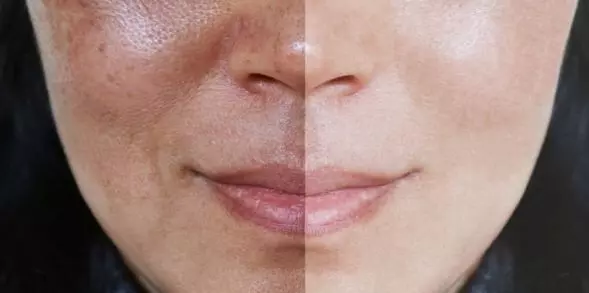 Botulinum toxin type A , is popular for cosmetic and noncosmetic purposes, which include treating facial wrinkles, curing muscular spasm, balancing paralyzed facial muscles, treating vessel dilation in microsurgery, and preventing hypertrophic scar and hyperhidrosis. Botulinum toxin inhibits acetylcholine release from synaptic terminals of motoneurons so that the innervating downstream structures become unresponsive to motor nerve stimulation.Recent clinical reports have suggested favorable effects of botulinum toxin type A on skin pigmentation. The underlying mechanism involved in the effect of botulinum toxin type A on skin pigmentation remains unclear. The role of botulinum toxin type A in various tissues of the human body has been widely studied. However, there has been no convincing study about the role of botulinum toxin type A in human melanocytes and its influence on skin pigmentation.

According to recent research report, Intradermal BoNT-A injection provided a protective effect from UVB-induced hyperpigmentation. Researchers have further confirmed that it may be used for other hyperpigmentation disorders that are aggravated by UVB. Findings have been published in Dermatologic Surgery.
Ultraviolet (UV) exposure contributes to skin hyperpigmentation. Recently, botulinum neurotoxin type A (BoNT-A) showed a promising protective effect on UVB-induced hyperpigmentation in both in vitro and animal models.
The recent study aimed to investigate the preventive effect of BoNT-A against UVB-induced hyperpigmentation in human subjects.
For the study design,a prospective, double-blinded, randomized controlled trial was performed in 15 healthy participants. Four separate square areas on the abdomen were randomly injected intradermally with different dilutions of BoNT-A (1:2.5, 1:5, 1:7.5) and normal saline (control). Two weeks after injection, hyperpigmented spots were induced by UVB irradiation at the experimental sites. The lightness index and hyperpigmentation scores from blinded physician and participants were evaluated.
Results highlighted the following facts.
Fifteen participants completed the study. One week after UVB irradiation, all BoNT-A-treated sites had a significantly lower degree of hyperpigmentation than the control site in lightness index and hyperpigmentation scores from blinded physician and participants (p < .05).
However, no statistically significant difference was observed between different concentrations of BoNT-A. No side effects were observed throughout the study period.
For full article follow the link: doi: 10.1097/DSS.0000000000002943
Primary source: Dermatologic Surgery
Source : Dermatologic Surgery