Contact sensitization to alcohol in disinfectants is rare, finds study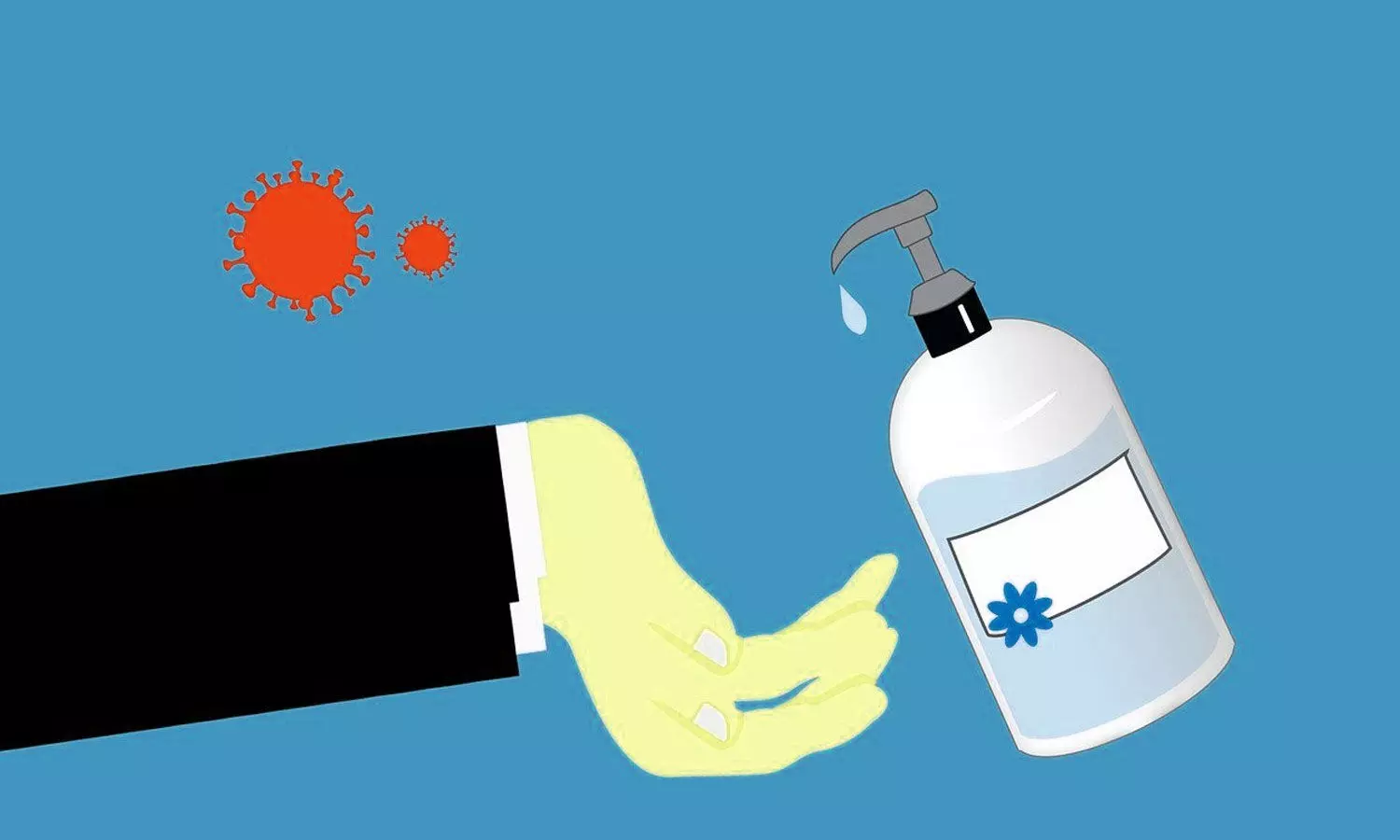 Germany: Alcohols and DDAC are rarely responsible for allergic contact dermatitis and accused products should be checked for other allergens and further additives with skin-irritating properties, a recent study has revealed. Individual mishandling and susceptibility of the disinfectants should be considered.
The findings, published in the journal Contact Dermatitis, are relevant keeping in view the increasing use of disinfectants during the ongoing coronavirus disease 2019 (COVID‐19) pandemic for infection control.
"With regard to efficiency and possibility of local production, the World Health Organization (WHO) recommends using alcohol‐based handrub formulations (containing 80% ethanol or 75% isopropanol) especially during the COVID‐19 pandemic," wrote the authors.
Katharina Kreipe, University Medical Center Göttingen, Göttingen, Germany, and colleagues aimed to determine the frequency of sensitization and the value of patch testing to didecyldimethylammonium chloride (DDAC) and the alcohols ethanol, 1‐propanol, and isopropanol.

For this purpose, the researchers retrospectively analyzed clinical patch test data of 145 patients with suspected contact allergy to disinfectants.
Key findings of the study include:

Among the 145 patients patch tested with the different alcohols, only one nurse was detected with a possible allergy to 1‐propanol.
Additional patch testing in 84 patients with DDAC 0.05% resulted in five patients with weakly positive reactions only, without clinical relevance.
Patch testing with DDAC 0.03% showed no positive reactions at all on day 3 readings.
"We may conclude that contact sensitization to alcohols in disinfectants seems to be very rare. The skin‐irritating character of the disinfectants can be mitigated by the addition of moisturizers," wrote the authors.
"Our results indicate that patch tests alone cannot establish contact allergy to disinfectants due to their irritant properties. For a reliable relevance assessment, a ROAT should be performed. However, even ROATs may display irritant skin reactions, thus interpretation of ROATs with disinfectants remains a clinical challenge."
Reference:

The study titled, "Contact sensitizations to disinfectants containing alcohols or quaternary ammonium compounds are rarely of clinical relevance," is published in the journal Contact Dermatitis.
DOI: https://onlinelibrary.wiley.com/doi/10.1111/cod.13844
Source : Contact Dermatitis