High dose Levocetrizine may benefit Chronic spontaneous Urticaria patients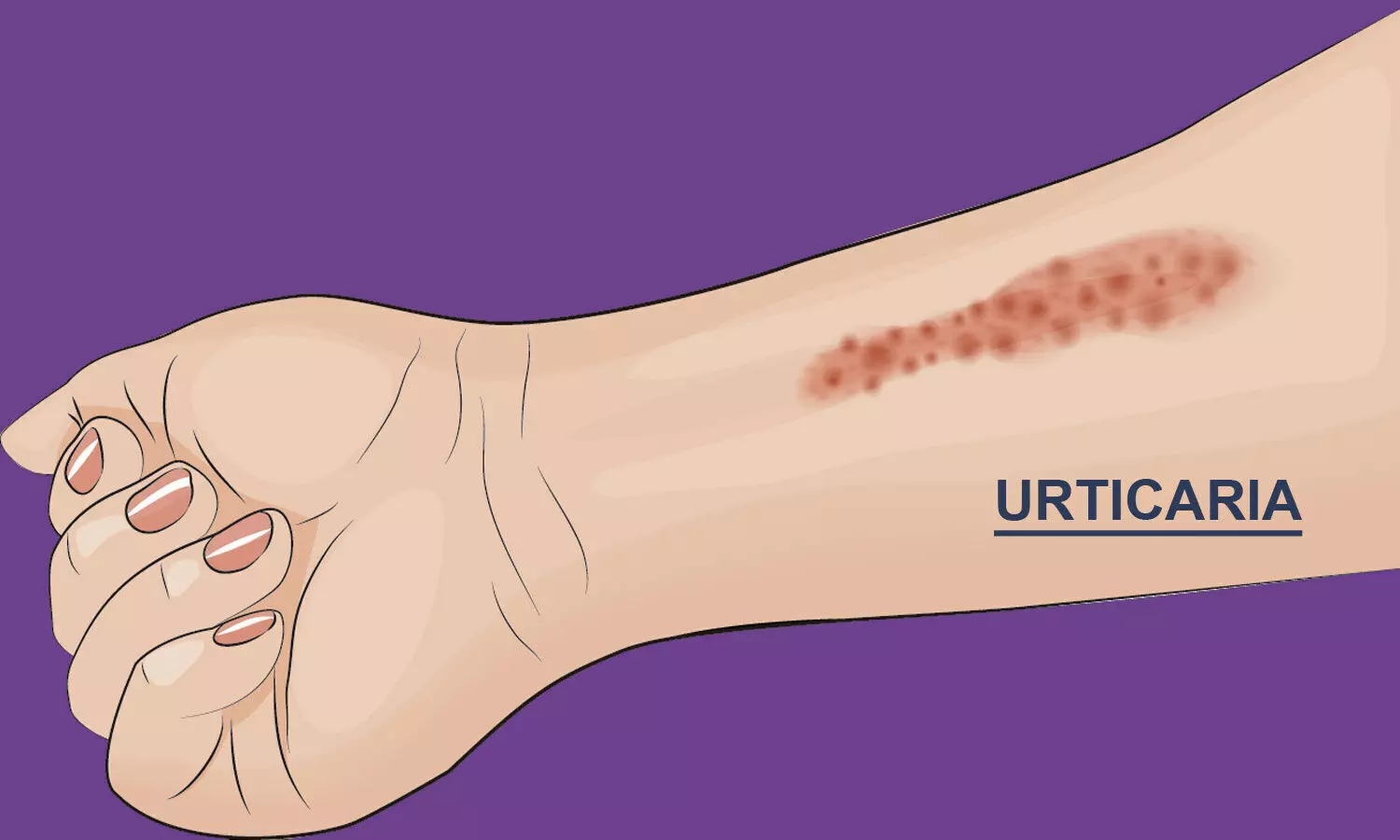 Researchers have found that High-dose levocetirizine was shown to be effective in the treatment of chronic spontaneous urticaria (CSU). CSU is a type of allergic condition in which urticaria persists for more than 6 weeks and occurs without any identifiable provoking factor. The study was published in the journal, 'Journal of International Medical Research', 2020.
Levocetirizine which is a second-generation, non-sedating, H1 antihistamines is the standard mode of treatment for urticaria. Guidelines recommend increasing the dosage after a maximum of 2 weeks to up to four times the standard dose
The second messenger inositol triphosphate (IP3) is involved in signal transduction in multiple cell types and it is involved in a variety of cellular activity responses. IP3, by binding to specific receptors, increases the level of intracellular calcium and also causes mast cell degranulation and histamine release. This release thus triggers an allergic reaction. But till date, the relationship between IP3 and the pathogenesis of CSU has not been explored. Hence researchers at the Army Medical University, China evaluated the effects of high-dose levocetirizine on chronic spontaneous urticaria (CSU) and examined the significance of serum IP3 level in the pathogenesis of CSU.
Also Read: Dapsone effective treatment of severe hidradenitis suppurativa
For the study, fifteen patients with refractory CSU were given oral levocetirizine at a dose of 15 mg once daily for 7 days, and treatment efficacy was determined using the Urticaria Activity Score and by evaluating wheal-and-erythema reactions and itching. The serum concentration of IP3 at specific time points was determined by enzyme-linked immunosorbent assay.
The key points of the research were:
• The mean serum concentration of IP3 was 43.54 ± 41.97 pg/mL prior to treatment, 18.40 ± 17.53 pg/mL after treatment, and 1.31 ± 0.92 pg/mL in a healthy control group.
• The mean concentration of IP3 was significantly higher before treatment than after treatment, and the level of IP3 in the patient group before and after treatment was significantly higher than that in the control group.
The researchers thus concluded that, High-dose levocetirizine was shown to be effective in the treatment of CSU. The level of serum IP3 was positively correlated with CSU activity, indicating that IP3 may play an important role in the pathogenesis of this condition.
For further reading, click the following link: doi: 10.1177/0300060519857768
Source : Journal of International Medical Research