Liquid skin adhesive Dermabond linked to Allergic contact dermatitis: Study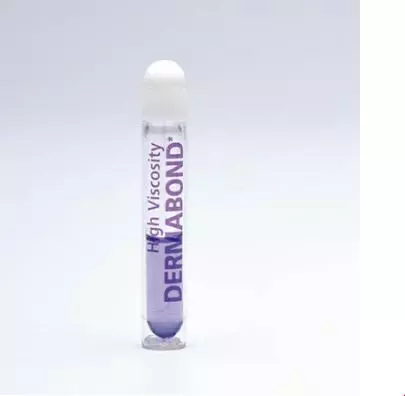 Dermabond Advanced (Ethicon, Tokyo, Japan) is a liquid skin adhesive containing 2- octyl cyanoacrylate, used for closing surgical incisions. Currently, the use of cyanoacrylates, such as 2-octyl-, 2-butyl, and 2-ethyl-cyanoacrylates, has been increasing in the surgical field as an alternative to standard wound closure because of their rapid polymerization and easy handling.

The number of reported cases of allergic contact dermatitis (ACD) due to Dermabond has recently been increasing.
According to a recent study , Dermabond-induced ACD has been characterized by a high prevalence of primary sensitization at first exposure to Dermabond, secondary generalization is frequent, and most patients show cross-reactivity to ethyl cyanoacrylate.Findings has been published in Dermatology.
As the clinical characteristics of patients with allergic contact dermatitis (ACD) due to a skin adhesive containing 2-octyl cyanoacrylate, Dermabond, have not yet been elucidated, so a group of researchers under Naoko Inomata ,undertook a study to investigate the clinical characteristics of patients with ACD caused by Dermabond application.

In this retrospective study, 577 patch-tested patients were included. The research team identified patients with positive patch test results for Dermabond and evaluated their results concerning (meth)acrylates and ethyl cyanoacrylate adhesive.
The patients with Dermabond-induced ACD were divided into two groups: one group who developed ACD after the first application and the other group who developed ACD after the second application.
On data analysis, the following key facts emerged.
Nine patients had positive patch test results to Dermabond; six had developed secondary generalisation.
Mean time between Dermabond application and ACD onset was 34 days (range, 27–44) in six patients with ACD after the first use, whereas, in the other three patients, it was 5.6 days (range, 4–8) after the second use.
The time was significantly different between the two groups.
Positive reactions to ethyl cyanoacrylate adhesive (Aron Alpha) occurred in seven of nine patients, to ethyl cyanoacrylate 10% pet. in four of eight patients tested, and to 2-hydroxyethyl methacrylate in one of eight patients tested.
"Among these selected cases, two-thirds had been sensitised at the first exposure to Dermabond. In these cases, the onset of dermatitis was frequently delayed to approximately 1 month after the application. In addition, more than half of the patients with Dermabond-induced ACD secondarily developed generalised eruption."wrote the team.
"Patients with Dermabond-induced ACD should be instructed to pay attention to the possible cross-reactivity to cyanoacrylates in a wide range of products, especially, adhesives such as Aron Alpha and glue-on nail cosmetics."concluded the team.
For full article follow the link:https://doi.org/10.1111/cod.13700
Primary source: Dermatology
Source : Dermatology