N-acetylcysteine effective for treating skin picking disorder: Study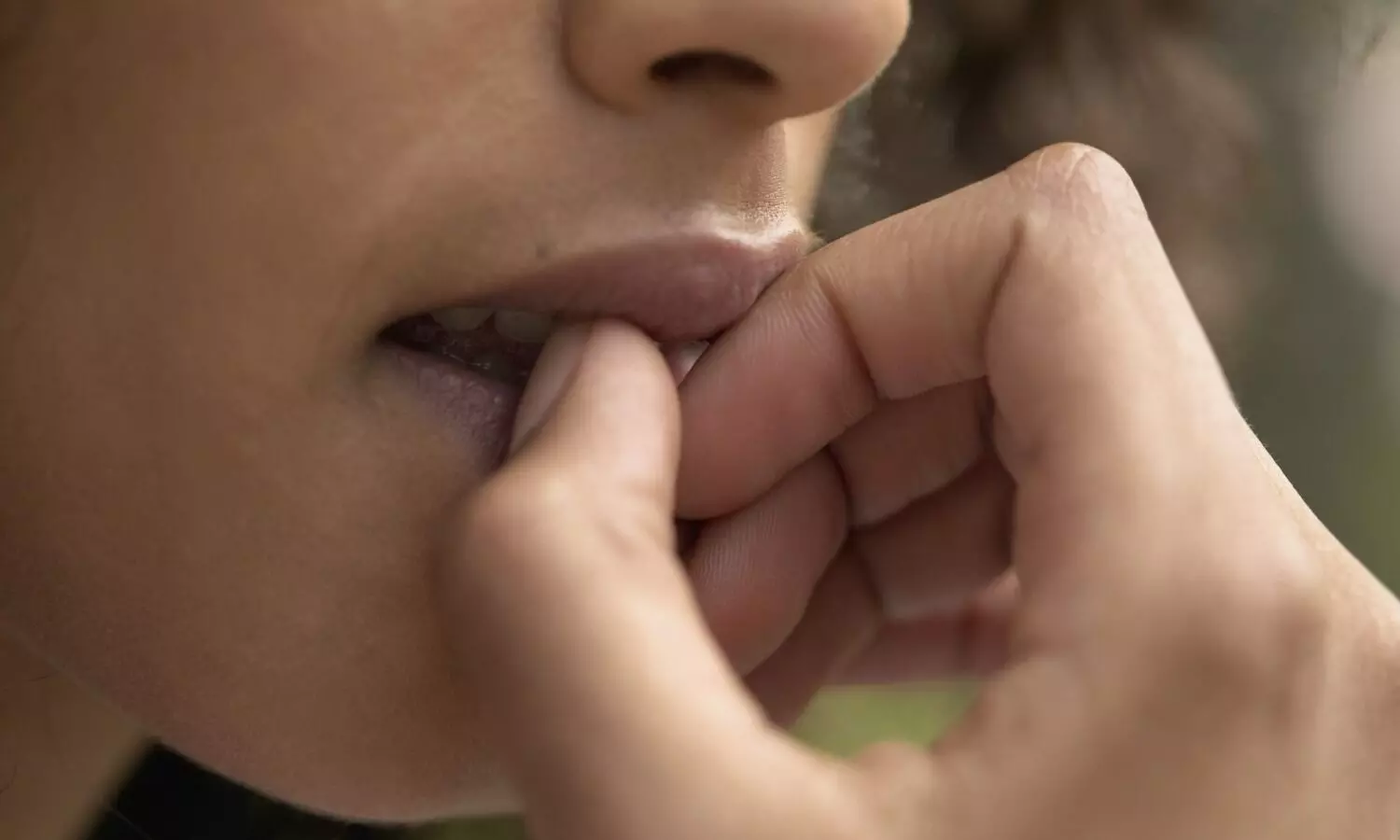 N-acetylcysteine is useful in treating skin picking disorder, suggests a study published in the Journal of the American Academy of Dermatology.

Skin picking disorder (SPD) is also called the Excoriation disorder. It is characterized by repetitive skin manipulation causing visible tissue damage and impairment in social functioning.

Individuals may pick at healthy skin, minor skin irregularities (e.g., pimples or calluses), lesions, or scabs. This condition is generally chronic in nature, occurring in time intervals, with periods of remission alternating with periods of greater symptom intensity. It is common for individuals with this disorder to spend significant amounts of time, sometimes even several hours a day, on this behavior.
None of the current treatment modalities provide a 100% cure rate. However, many studies have given evidence that bolsters the use of N-acetylcysteine (NAC) for skin picking disorder. While the greatest level of proof comes from a randomized control trial (RCT) with psychiatric endpoints evaluated by psychiatrists.
A study was conducted by a group of researchers U.S.A researchers, to reinstate the effectiveness of N-acetylcysteine for skin picking disorder.

The researchers carried out a single-center, retrospective cohort study. They selected a total of 28 patients with various diagnoses like, skin picking, acne excoriée, or neurodermatitis, which were treated with N-acetylcysteine.

However, out of the total 28 patients, only 13 patients completed an adequate trial, defined as a minimum dose of 600 mg twice daily for 3 consecutive months.
The results of the study are as follows:
Ø 61.5% of the total 13 patients demonstrated improvement on physical exam.
Ø While the most common side effect was gastrointestinal upset reported in 7.1% of the total 13 participants.
Ø The discontinuation rate before completion of an adequate trial was 53.6%, with 40% of patients discounting treatment due to a lack of response.
Thus, the researchers concluded that N-acetylcysteine delivers promising results in the treatment of skin picking disorder when treatment is continued for at least 3 months.

Reference:

A study titled, "Evidence for N-Acetylcysteine Efficacy for Skin Picking Disorder" by published in the Journal of the American Academy of Dermatology
DOI:https://doi.org/10.1016/j.jaad.2021.06.874
Source : Journal of the American Academy of Dermatology