Oral minoxidil and spironolactone combo effective in alopecia in females: Study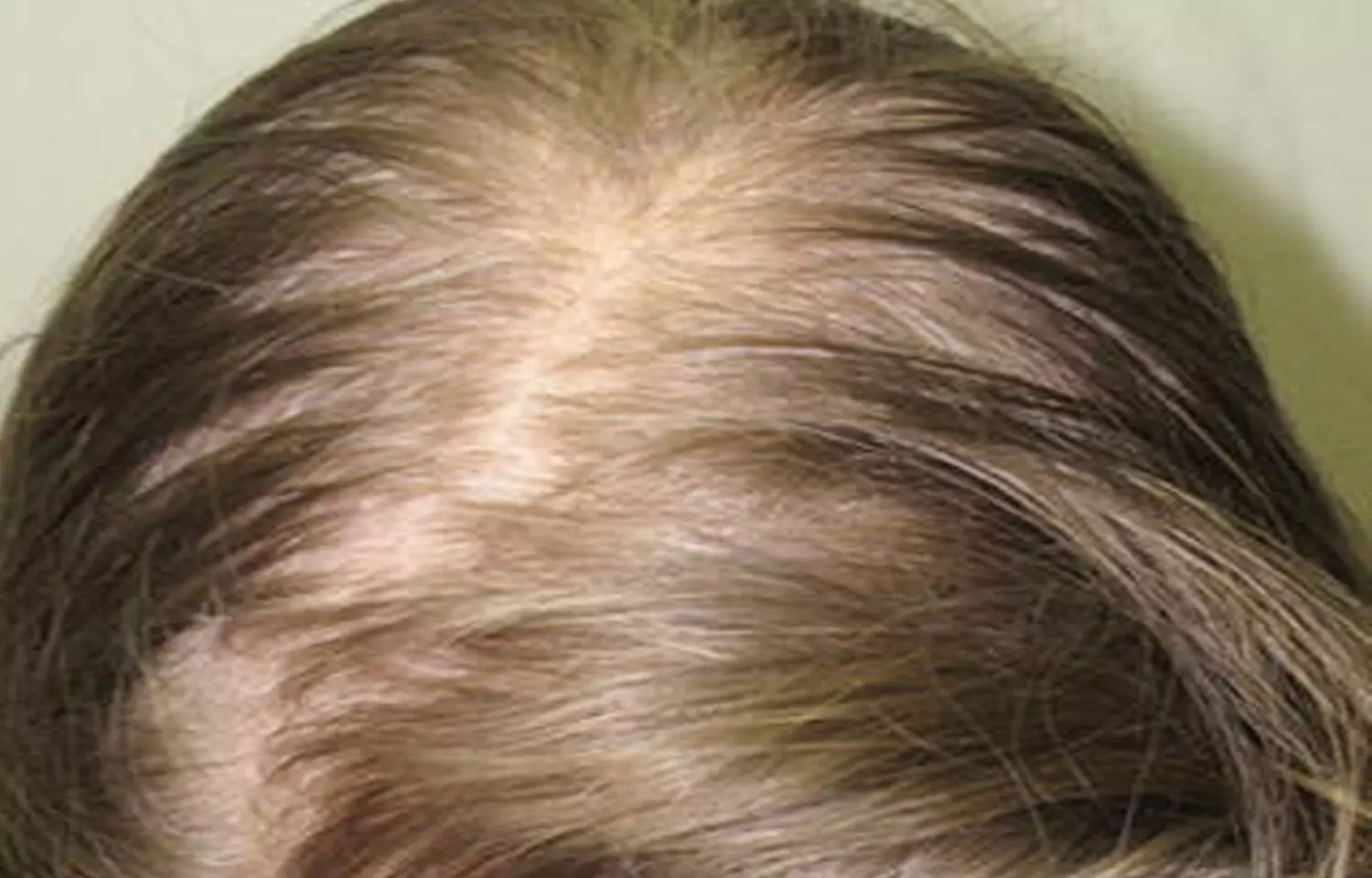 USA: Oral minoxidil and spironolactone combo may help improving androgenetic alopecia in female adolescent patients, suggests a recent study in the Journal of the American Academy of Dermatology. However, the researchers add that larger trials are needed to further evaluate this regimen and optimize dosing for adolescents.

Androgenetic alopecia (AGA) is an underrecognized form of hair loss in the pediatric population, with very little discussion in the literature, particularly regarding treatment. The combination of oral minoxidil and spironolactone is shown to be safe and effective in adult patients with androgenetic alopecia. But the use of this combo has not been studied in adolescent patients. This small retrospective study by Brianna Olamiju, and Brittany G. Craiglow from Yale University, New Haven, Connecticut, involved 6 female adolescents aged 13 to 18 years with androgenetic alpecia. They were treated with a combination of oral minoxidil 2.5 mg daily and spironolactone 50 mg either daily or twice daily. All patients began with a Sinclair score of 2 or 3. Of the total, 5 patients achieved a 1-grade improvement after 5 to 13 months. The treatments were well tolerated without adverse effects.

About Minoxidil and Spironolactone
Topical minoxidil is approved for the treatment of AGA in adults and is used off-label in children and adolescents, though efficacy is variable. Spironolactone has been reported to improve AGA in adult women as well as in a 9-year-old girl.2 Oral minoxidil (OM) is approved for the treatment of hypertension, and at standard doses (10 – 40 mg) potential adverse effects include hypertrichosis (most common), fluid retention, and tachycardia as well as more serious cardiac side effects. This risk profile has historically deterred dermatologists from using OM in clinical practice; however, it is being increasingly employed at lower doses as a treatment for hair disorders, with the available data suggesting that it is generally safe and well tolerated. Very low dose OM (0.25 mg – 1.25 mg) has been reported to be effective for the treatment of female AGA in adults, both as monotherapy as well as in combination with spironolactone.
The study titled, "Combination oral minoxidil and spironolactone for the treatment of androgenetic alopecia in adolescent females," is published in the Journal of the American Academy of Dermatology.
DOI: https://www.jaad.org/article/S0190-9622(20)33175-3/pdf
Source : Journal of the American Academy of Dermatology