Subcutaneous methotrexate more effective than oral in psoriasis: Study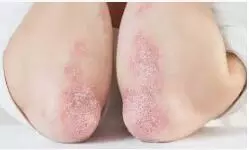 In a recent study published in The British Journal of Dermatology , researchers have reported the effectiveness of oral vs. SC MTX in the German psoriasis , with the conclusion that SC MTX was associated with evidence of a more favourable safety profile. They further highlighted that SC MTX rather than oral MTX may therefore be considered for the long‐term treatment of psoriasis.

Methotrexate (MTX) remains one of the most frequently used first‐line systemic treatment options in patients with plaque‐type psoriasis. Previous comparator studies indicated that oral MTX, which may be suboptimal compared with subcutaneous (SC) administration due to the generation of lower levels of biologically active MTX polyglutamate.

As for the study design, Patients starting on oral or SC MTX for the first time and with a possible observation time in the registry of ≥ 12 months (index date 31 December 2018) were included in the analysis no matter how long they stayed on the drug. Patients were excluded if they did not have moderate‐to‐severe psoriasis [Psoriasis Area and Severity Index (PASI) ≥ 10] at baseline or if they switched the route of MTX administration during the 52‐week observation period. Patients analysed with oral (n = 49) or SC MTX (n = 157) were balanced with regard to age, sex, weight, waist‐to‐hip ratio, disease duration, a positive family history of psoriasis, a confirmed diagnosis of psoriatic arthritis, and concomitant nail psoriasis.
Data analysis revealed the following facts.
More patients achieved minimal response criteria [≥ 50% improvement in Psoriasis Area and Severity Index (PASI 50) and absolute PASI < 5] at week 12 with SC than with oral MTX .
There was a trend across minimal and optimal (PASI 90, PASI < 3) response criteria for better outcomes with SC compared with oral MTX after 1 year of therapy (NRI).
Among patients treated with SC MTX, PASI 90/PASI < 3 responses at week 52 were observed in 29·3%/43·3% (NRI) and 35·1%/53·5% (as observed).
Similar response patterns were observed among patients with moderate (PASI ≥ 10 and ≤ 20; n = 138) and severe disease (PASI > 20; n = 68) at baseline, with a trend for higher absolute PASI outcomes in the former subgroup .
Among patients with moderate psoriasis, mean (SD) PASI values with SC and oral MTX decreased from 14·0 (2·9) and 14·8 (2·8), respectively, at baseline to 4·3 (4·2) and 5·0 (3·8) at week 12 and to 3·3 (3·7) and 4·4 (4·0) at week 52; and among patients with severe psoriasis from 28·2 (9·5) and 30·5 (9·7) at baseline to 6·9 (7·3) and 15·6 (14·9) at week 12 (P < 0·05) and 6·9 (7·8) and 6·6 (5·9) at week 52 (as observed).
Subcutaneous Methotrexate more effective than oral Methotrexate and therefore may therefore be considered for the long‐term treatment of psoriasis.
For the full article follow the link: https://doi.org/10.1111/bjd.19690
Primary source: The British Journal of Dermatology
Source : The British Journal of Dermatology