Subcutaneous nemolizumab improves itching in atopic dermatitis patients: NEJM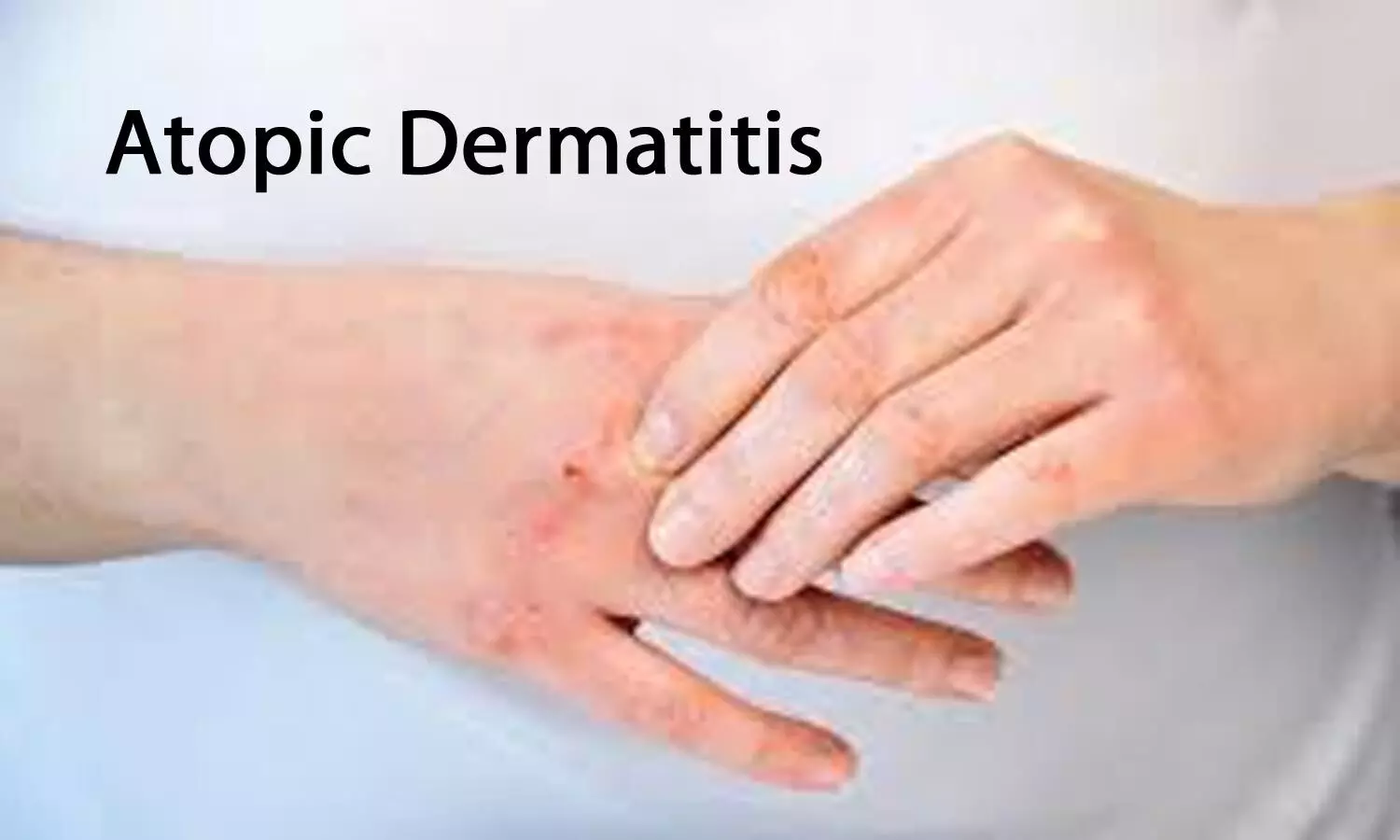 Japan: Subcutaneous nemolizumab plus topical agents versus placebo plus topical agents helps in a greater reduction of itching in patients with atopic dermatitis (AD), suggests a recent study published in the New England Journal of Medicine.
Nemolizumab is a humanized monoclonal antibody against interleukin-31 receptor A which is administered subcutaneously. Interleukin-31 receptor A is involved in inflammation and pruritus (itching). Nemolizumab was shown to lessen the severity of AD in phase 2 studies but has not been well studied in patients who are also using topical agents.
Kenji Kabashima, the department of dermatology at Kyoto University, Japan, and colleagues conducted a 16-week, double-blind, phase 3 trial. Japanese patients with atopic dermatitis and moderate-to-severe pruritus and an inadequate response to topical agents were randomly assigned in a ratio of 2:1 to receive subcutaneous nemolizumab (60 mg) (n=143) or placebo (n=72) every 4 weeks until week 16, with concomitant topical agents.
The primary endpoint was the mean percent change in the visual-analogue scale (VAS) score for pruritus (range, 0 to 100, with higher scores indicating worse pruritus) from baseline to week 16.
Key findings of the study include:
The median VAS score for pruritus at baseline was 75. At week 16, the mean percent change in the VAS score was −42.8% in the nemolizumab group and −21.4% in the placebo group.
The mean percent change in the EASI score was −45.9% with nemolizumab and −33.2% with placebo.
The percentage of patients with a DLQI score of 4 or less was 40% in the nemolizumab group and 22% in the placebo group; the percentage of patients with an ISI score of 7 or less was 55% and 21%, respectively.

The incidence of injection-related reactions was 8% with nemolizumab and 3% with placebo.
"
The incidence of injection-site reactions was greater with nemolizumab than with placebo. Longer and larger trials are necessary to determine whether nemolizumab has a durable effect and is safe for atopic dermatitis," wrote the authors.
The study, "
Trial of Nemolizumab and Topical Agents for Atopic Dermatitis with Pruritus," is published in the
New England Journal of Medicine.
Source : New England Journal of Medicine