Superficial radiotherapy gives long-term improvement in familial benign chronic pemphigus: JAMA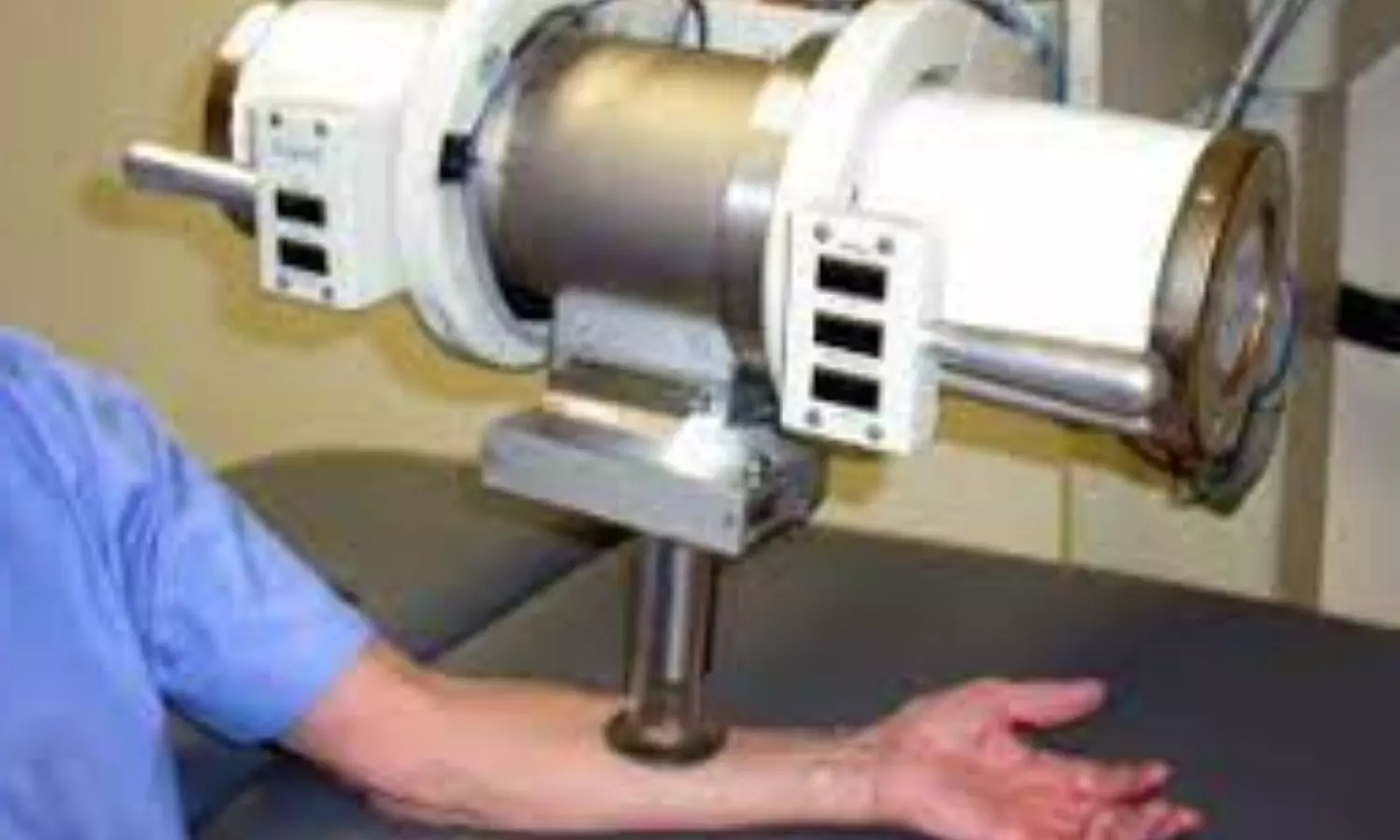 Denmark: A new study discovered that superficial radiation (SR) treatment was related to remission in individuals with severe Hailey-Hailey disease (HHD) and may give a long-term improvement of treated skin regions. This study was conducted by Hans Christian Wulf and the team. The findings of this work were published in the journal JAMA Dermatology.
HHD is a chronic genodermatosis characterized by recurring vesicles and erosions in the intertriginous regions. The patient's quality of life is greatly impacted by Hailey-Hailey illness. Standard therapies aim to manage flares but seldom result in long-term illness remission. The goal of this study was to characterize the results of SR therapy for severe treatment-refractory HHD.
From January 2015 to April 2021, 13 patients with severe HHD with a mean (SD) duration of 24 (14) years were treated with SR and followed up on at the Department of Dermatology at Bispebjerg University Hospital (Copenhagen, Denmark). In each treatment cycle, patients were given SR (20 kilovolts; 8 portions of 2 grey equaled 1 cycle) at a total dosage of 16 greys. Patients had 1 to 6 therapy cycles, with each cycle treating 1 to 5 different body regions. SR was applied to 62 different body parts. The primary outcome was complete long-term remission, defined as no recurrence over a 12-month follow-up period.
The key findings of this study are:
1. For the 13 subjects, 56 of 62 treated locations (90%) sustained long-term remission, and the mean (SD) follow-up for the successfully treated areas was 32 (12) months.
2. Following the first treatment cycle, nine of thirteen patients (69%) obtained total remission of all treated regions, and three more patients experienced complete remission after the second SR cycle.
3. One patient who had partial remission in one of two treated skin patches improved so well in HHD that they elected not to withdraw.
4. Following the treatment, there was acute inflammation that lasted up to a month, followed by a transitory minor darkening of the treated regions.
5. Before treatment with SR, the average Dermatology Life Quality Index score was 22, and it dropped to an average of 3.
In conclusion, the findings of this case series imply that SR may be related with HHD remission and may give another therapy option with the potential for long-term remission.
Reference:
Wulf HC, Wiegell SR. Treatment of Familial Benign Chronic Pemphigus With Superficial Radiotherapy. JAMA Dermatol. Published online January 12, 2022. doi:10.1001/jamadermatol.2021.5491
Source : JAMA Dermatology