Vasodilators may emerge as Potential Treatment Option for Rosacea: Study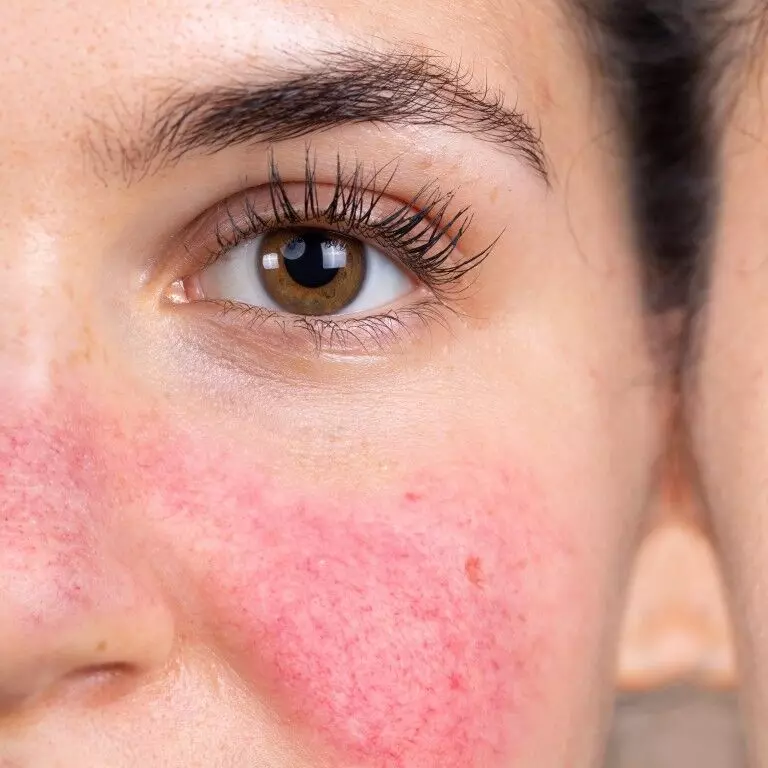 Rosacea (L. rosaceus, rosy), a common chronic inflammatory dermatosis, affects approximately 10% of the population. Symptoms present in various combinations and severity, often fluctuating between periods of exacerbation and remission. In a recent study, researchers have reported that vasodilators have a protective effect against rosacea. The research has been published in The Journal of the American Academy of Dermatology on December 22, 2020.

In daily clinical practice, patients often have morphological characteristics of more than one rosacea subtype and may complain of an increased sensitivity of the facial skin with symptoms of burning, stinging, and itch. The diversity of clinical presentations has made the rosacea's pathophysiology elusive. Historically, rosacea was treated by bloodlettings and application of leeches on rosacea-affected skin. Rosacea therapy has changed since then, but a curative treatment approach has been not yet developed. Dr Jennifer G. Powers, MD and colleagues conducted a study to determine the correlations between rosacea and vasodilators.
Initially, in this study, they hypothesized that antihypertensives worsen the rosacea. However, what they found was quite opposite. Dr Jennifer G. Powers, MD, in an interview, said, "What we found was exactly the opposite — that in fact their presence in a medical chart correlated with lower rates of rosacea diagnoses, as defined by ICD 9/10 codes."
The researchers identified a total of 680 hypertensive patients being treated with vasodilators or a thiazide diuretic in whom rosacea developed within 5 years of initiating therapy between June 1, 2006, and April 31, 2019. Researchers randomly assigned the patients to receive either thiazide (control arm, n=127) or Vasodilators (intervention arm, n=553).
Key findings of the study were:
Upon analysis, the researchers found that the use of vasodilators had a protective effect on the development of rosacea within five years, compared with thiazides (relative risk [RR], 0.56).
They noted that the , the relative risk was 0.50 for ACE-inhibitors (P less than .0001); 0.69 for ARBs (P = .041); 0.55 for beta-blockers (P less than .0001); and 0.39 for CCBs (P less than .0001).
They observed significant inverse correlations in ACE-inhibitors, beta-blockers, and CCBs among White women aged 50 and older, but not with non-White subgroups.
The authors concluded, "chronic use (of vasodilators) in patients with hypertension may reduce damage to peripheral vessels, and thus decrease risk of rosacea."
For further information:
https://www.jaad.org/article/S0190-9622(20)33243-6/fulltext
Article Source :
The Journal of the American Academy of Dermatology