Dharmashila Narayana Super speciality Hospital observes World Head, Neck Cancer Day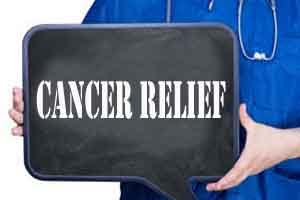 New Delhi: To mark the occasion of World Head & Neck Cancer Day on 27th July this year, Dharmashila Narayana Superspeciality Hospital, which is managed by Narayana Health, organized a series of week-long activities that included oral cancer screening camps, educational program for doctors, awareness talks and cancer survivors meet. The program was themed as 'Samarpan – sangeet se swasthya ki aur' that touched upon various aspects such as prevention, early detection, cancer support group and rehabilitation of patients who have undergone different types of head and neck cancer of which Oral cancer is the most common.
This initiative led by Dr. Anshuman Kumar, Director – Surgical Oncology at Dharmashila Narayana Superspecility Hospital witnessed participants in large numbers from various parts of Delhi and NCR region. The special training program comprised of doctors from dental college, chief medical officers from various government organisations such as ESIC, dentists and ENT surgeons who were informed about early detection and screening for ailments related to Head and Neck Cancer.
Dr. Anshuman in his awareness talk focussed on 'lifestyle management skills' and enlightened the participants on being aware of their lifestyle and habits with an emphasis on prevention being better than cure. He said, "Early diagnosis is very important for better treatment outcomes. Cancer is considered as a taboo in society and thinking of it as a life-threatening disease must be removed from the minds of people as today medical science and technology has advanced to create many new possibilities for accurate diagnosis and treatment of cancer".
Speaking about 'Samarpan' – the annual program at Dharmashila Narayana Superspeciality Hospital, Dr. Anshuman said, "The goal is to encourage individuals who are at risk of oral cancer and other types of head and neck cancers to take remedial measures and attend screening camps conducted regularly at the hospital where assessment is done by a multidisciplinary team of doctors to arrive at the most appropriate and personalised holistic treatment plan for each patient". He also stressed upon the aspect of reducing the consumption of tobacco products in any form and aim at eradicating the vices towards our fight against cancer.
Mr. Deepak Venugopalan, Chief Executive Officer - Dharmashila Narayana Super speciality Hospital said, "At Narayana Health we believe that empowering our patient communities to be aware of risk factors and self examination and screening, events such as these are a reinforcement of our core beliefs".
Due to hectic schedules, stressful life and erratic eating habits, many individuals are unable to focus on their health and postpone regular health checks. Such ignorance or casual attitude can lead to numerous health issues with cancer also being one of them across genders and age groups.
The week-long activities was concluded with a cultural program by cancer survivors titled 'Sangeet se swasthya ki aur', with a melodious performance by Mukul Verma, a well-known singer, composer and lyricist who is a cancer survivor and an inspiration to many other fighting the disease. The gala evening also witnessed a performance by Dr. Radhika Chopra, a PhD doctor and singer.