Black people with type 1 diabetes most affected by DKA during COVID-19 pandemic: Study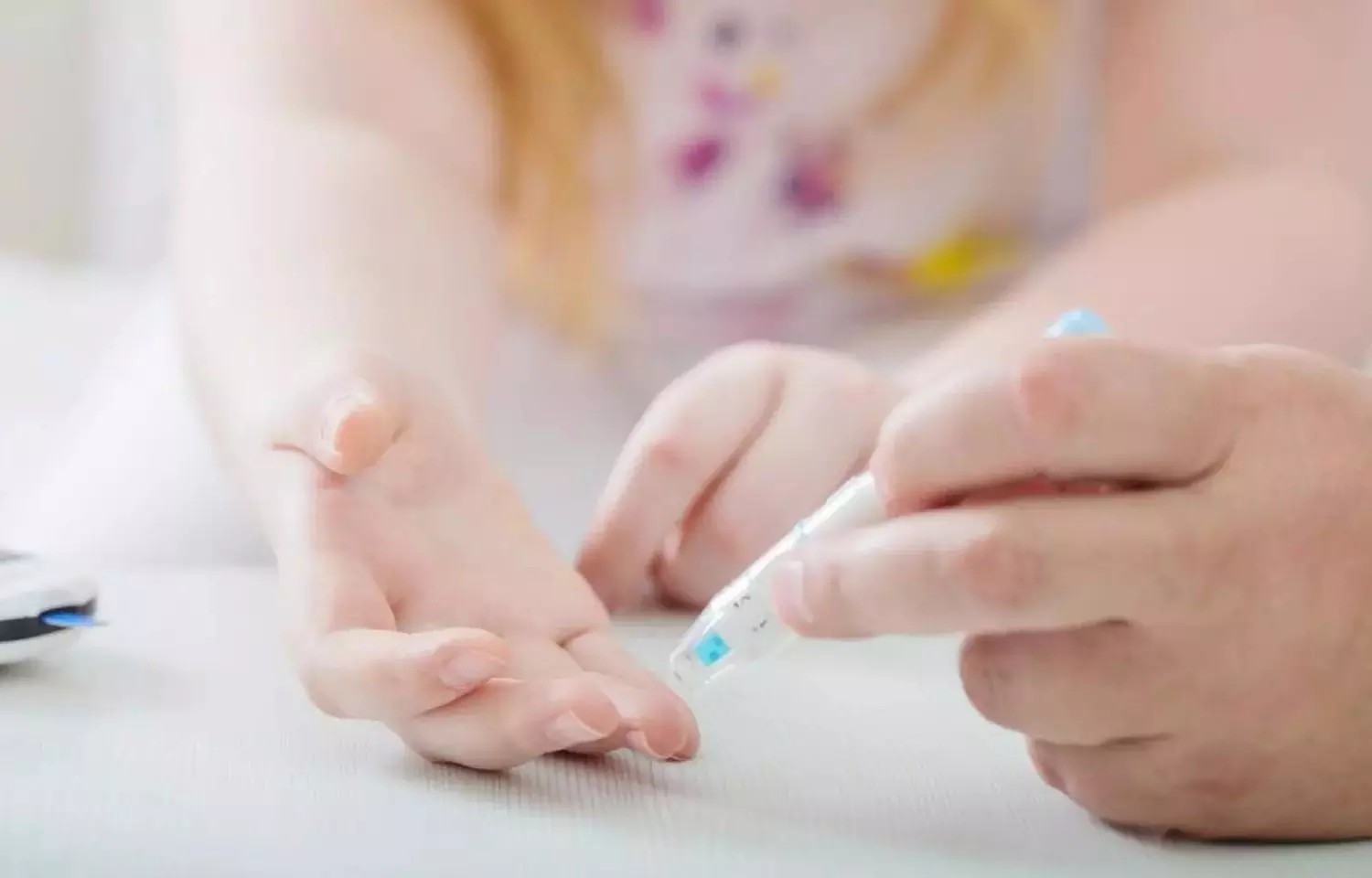 USA: A recent study in The Journal of Clinical Endocrinology & Metabolism revealed an increase in the frequency of diabetic ketoacidosis (DKA) among type 1 diabetes (T1D) patients, with the highest frequency seen in Black patients during the COVID-19 pandemic.
"Our findings highlight the urgent need for improved strategies for DKA prevention among TID patients -- not only under the pandemic but under all conditions," Andrew R Lavik, Cincinnati Children's Hospital Medical Center, University of Cincinnati College of Medicine, and colleagues wrote in their study. They added, "this should be ensured especially among populations most affected by health inequities."
The study was conducted with the objective to examine United States (US) trends in diabetic ketoacidosis among patients with type 1 diabetes during the COVID-19 pandemic at seven large US medical centers and the factors associated with these trends.
For this purpose, the researchers compared DKA events among children and adults with T1D during COVID-19 surge 1 (March-May 2020) and COVID-19 surge 2 (August-October 2020) to the same periods in 2019. Descriptive statistics and Chi-square tests were used for performing analysis.
Based on the study, the researchers reported the following:
There was no difference in the absolute number of T1D patients experiencing DKA in 2019 vs 2020. However, a higher proportion of non-Hispanic Blacks (NHB) experienced DKA in 2019 than non-Hispanic Whites (NHW) (44.6% vs 16.0%), and this disparity persisted during the COVID-19 pandemic (48.6% vs 18.6%).
DKA was less common among patients on continuous glucose monitor (CGM) or insulin pump in 2020 compared to 2019 (CGM: 13.2% vs 15.0%; insulin pump: 8.0% vs 10.6%).
In contrast to annual DKA totals, a higher proportion of patients had DKA during COVID-19 surges 1 and 2 compared to the same months in 2019 (surge 1: 7.1% vs 5.4%; surge 2: 6.6% vs 5.7%).
To conclude, DKA frequency increased among T1D patients during COVID-19 surges with highest frequency among NHB.
Reference:
Andrew R Lavik, MD PhD, Osagie Ebekozien, MD MPH, Nudrat Noor, MS PhD, G Todd Alonso, MD, Sarit Polsky, MD MPH, Scott M Blackman, MD PhD, Justin Chen, BS, Sarah D Corathers, MD, Carla Demeterco-Berggren, MD PhD, Mary Pat Gallagher, MD, Margaret Greenfield, PTA MS CHES, Ashley Garrity, MPH, Saketh Rompicherla, MS, Robert Rapaport, MD, Nana-Hawa Yayah Jones, MD, Trends in type 1 diabetic ketoacidosis during COVID-19 surges at seven US centers: highest burden on non-Hispanic Blacks, The Journal of Clinical Endocrinology & Metabolism, 2022;, dgac158, https://doi.org/10.1210/clinem/dgac158
KEYWORDS: Journal of Clinical Endocrinology & Metabolism, diabetic ketoacidosis, type 1 diabetes, COVID-19 pandemic, Black patients, diabetes, pandemic, COVID-19
Source : The Journal of Clinical Endocrinology & Metabolism MSc. Biotechnology
Medha Baranwal joined Medical Dialogues as an Editor in 2018 for Speciality Medical Dialogues. She covers several medical specialties including Cardiac Sciences, Dentistry, Diabetes and Endo, Diagnostics, ENT, Gastroenterology, Neurosciences, and Radiology. She has completed her Bachelors in Biomedical Sciences from DU and then pursued Masters in Biotechnology from Amity University. She has a working experience of 5 years in the field of medical research writing, scientific writing, content writing, and content management. She can be contacted at  editorial@medicaldialogues.in. Contact no. 011-43720751