Could killing cells from duodenum help manage type 2 diabetes? Researchers investigate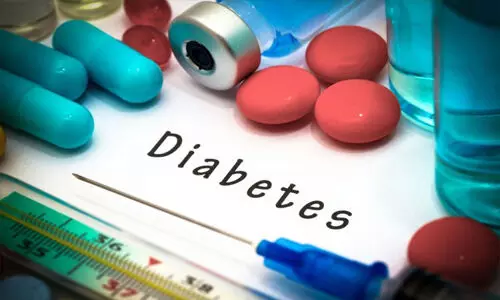 USA: A team of US researchers are exploring a new horizon for the treatment of type 2 diabetes. The study, co-led by Gregory Ginsberg, a Penn Medicine doctor, is testing whether killing cells from inside the duodenum of the small intestine could help control blood sugar levels among those with type 2 diabetes. To test whether this approach could make a significant difference to people with diabetes, five institutions in America are trialling the procedure. The testing if turns out successful could allow diabetes patients to take fewer drugs.
The duodenum is located between the stomach and the middle part of the small intestine. It is thought this part of the stomach becomes enlarged and stops working properly when it is exposed to an unhealthy diet for a number of years.
Preliminary work has found that an outpatient, endoscopic procedure called duodenal mucosal resurfacing (DMR) reduced A1C, a long-term measure of blood sugar; reduced the need for insulin; and reduced liver fat in people with nonalcoholic fatty liver disease.
The procedure, which is not a cure for diabetes, involves the use of a catheter to deliver a balloon filled with extremely hot water (around 80 degrees Celsius) to the duodenum.
The hot water is then directed to burn cells lining the duodenum, which are thought to grow back healthily.
Penn is now one of five U.S. institutions participating in a small pilot study of the procedure. Results are not yet available, but Ginsberg said the previous research has made him hopeful that he is studying a "transformative" procedure.
"This research is compelling because it harnesses the untapped potential of the luminal digestive tract in the management of health and disease. Moreover, it is provocative in its application of minimally invasive endoscopic therapy to treat a metabolic condition," he added.

How this procedure works to manage type 2 diabetes
Cells develop insulin resistance in type diabetes, this means that they do not respond properly to the hormone (insulin)>
Bile acids, which are involved in the absorption of fat and fat-soluble vitamins, cycle between the duodenum and the liver. They also seem to have important signalling and other functions in the liver-related to diabetes and insulin resistance that we don't fully understand.

Ginsberg said that cells in the duodenum become enlarged and dysfunctional after years of exposure to unhealthy diets rich in fat and sugar. DMR uses a catheter to deliver a balloon filled with 176-degree water to the duodenum. During the 60-minute procedure, Ginsberg uses the balloon to ablate or burn cells in ¾-inch segments over four inches of the duodenum. The hypothesis is that, when they grow back, the cells send more normal metabolic signals, Ginsberg said.
Patients in the study's control group undergo a sham procedure that includes everything but the heated water.
This rejuvenating process resets hormone production within the intestine part of the organ, the lion's share of which are linked to metabolism and related diseases.
DMR was largely inspired by gastric bypass surgeries that have had promising results for type 2 diabetes. Bypass surgery results in partially digested food bypassing the duodenum. Obese patients with type 2 diabetes who undergo bypass surgery have been reported to see improvement in diabetes markers even before weight loss occurs. This sparked interest in the role the duodenum plays in metabolism and led to these DMR trials.
References:
Endoscopic duodenal mucosal resurfacing for the treatment of type 2 diabetes mellitus: one year results from the first international, open-label, prospective, multicentre study," is published in the BMJ journal Gut. DOI: http://dx.doi.org/10.1136/gutjnl-2019-318349
Source : BMJ