Empagliflozin add on to insulin premix effectively lowers blood sugar in diabetes: Study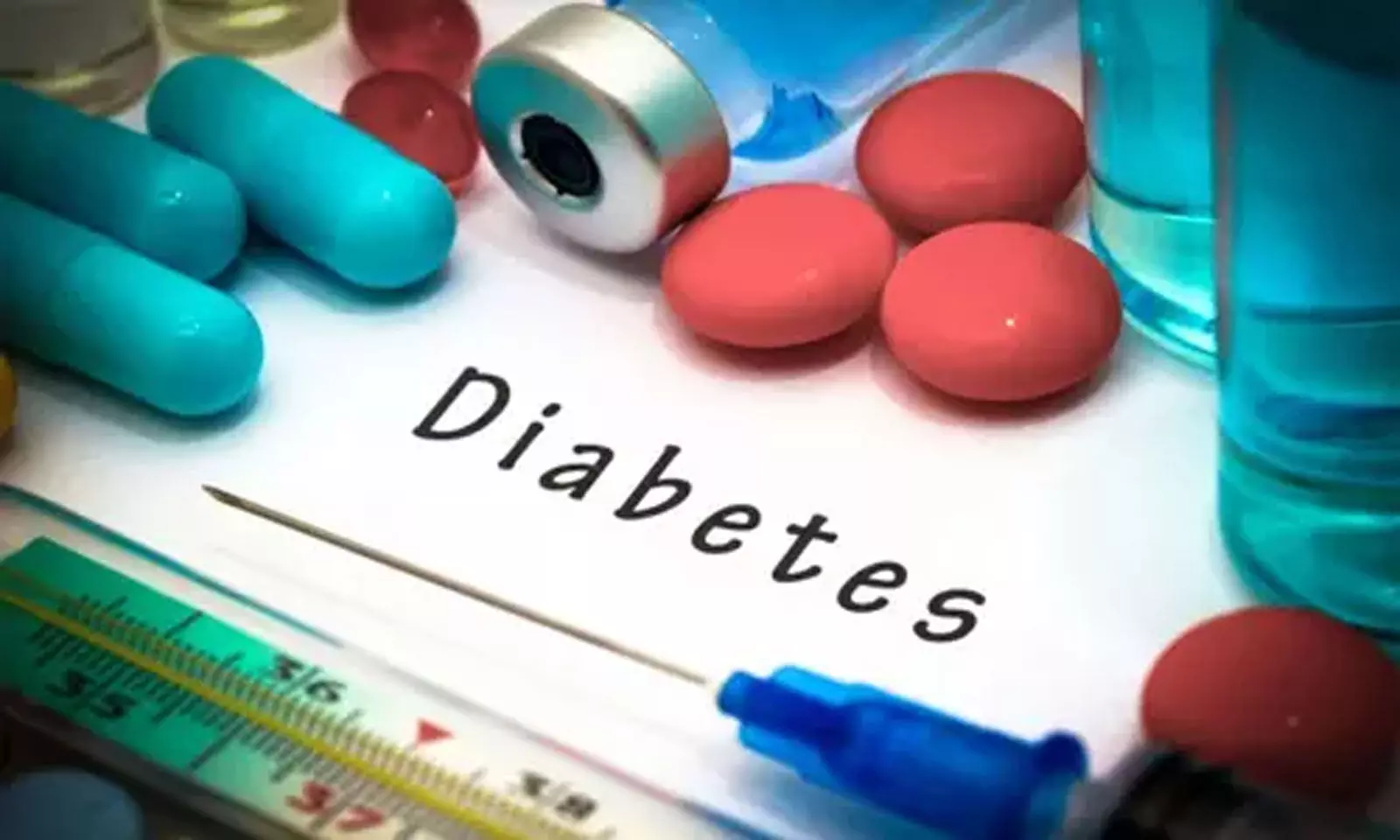 Taiwan: The addition of SGLT2 inhibitor empagliflozin versus linagliptin for 24 weeks to premixed insulin provides better blood sugar control in Asian patients with poorly controlled type 2 diabetes (T2D), suggest a recent study in the journal Diabetes & Metabolism. Further, empagliflozin addition also provided greater reductions in systolic blood pressure and body weight.
Diabetes is a chronic, metabolic disease characterized by increased levels of blood sugar and involves s β-cell dysfunction, and β-cell failure requires insulin for achieving optimal blood sugar control. Premixed insulin and basal insulin play important roles in poorly controlled T2D. In case, prandial blood sugar levels are not controlled adequately by basal insulin, basal/prandial regimens or premixed insulin can be used for further lowering glycated hemoglobin (HbA1c). Still, many diabetes patients are unable to achieve the recommended HbA1c targets despite an intensified treatment regimen. Also, a number of concerns limit the use of higher insulin doses for maintaining blood sugar control. Concerns include weight gain and hypoglycemia. Therefore, oral antidiabetic drugs (OADs) are required to mitigate the weight gain and risk of hypoglycemia associated with intensive insulin therapy.
Empagliflozin is a selective inhibitor of sodium-glucose cotransporter 2 (SGLT2) whose mechanism is independent of insulin. So, it can be combined with insulin for blood sugar control. Studies have shown it to reduce body weight without increasing the risk of major hypoglycaemic events.
SGLT2 inhibitors and dipeptidyl peptidase (DPP)-4 inhibitors added to insulin regimens in patients with type 2 diabetes mellitus (T2DM) can improve blood sugar and glycaemic control. The study by S.-C.Liu, MacKay Memorial Hospital, Taipei, Taiwan, and colleagues compared the efficacy and safety of empagliflozin and linagliptin added to premixed insulin therapy in patients with poorly controlled T2DM.
In this 24-week, open-label, parallel-design randomized controlled trial, patients with poorly controlled T2DM despite a premixed insulin regimen were randomized to receive 5 mg of linagliptin (n = 53) or 25 mg of empagliflozin (n = 53) for 24 weeks.
Key findings of the study include:
At week 24, changes in glycated haemoglobin (HbA1c) from baseline were −0.06 ± 0.17% and −1.01 ± 0.16% in the linagliptin and empagliflozin groups, respectively, and the mean treatment HbA1c difference was −0.88%.
At week 24, the empagliflozin group showed significant reductions, compared with the linagliptin group, in fasting blood sugar, body weight, systolic blood pressure and total daily insulin dose.
Hypoglycaemia was reported to be slightly, and not significantly, higher in the empagliflozin group vs linagliptin group (30.2% vs 22.6%, respectively).
Similar percentages of patients (1.9%) had urinary tract infections in the two groups.
"In Asian patients with inadequately controlled T2DM while taking premixed insulin, the addition of empagliflozin for 24 weeks provided better glycaemic control and greater reductions in body weight and systolic blood pressure than the addition of linagliptin," concluded the authors.
The study, "Comparison of efficacy and safety of empagliflozin vs linagliptin added to premixed insulin in patients with uncontrolled type 2 diabetes: A randomized, open-label study," is published in the journal Diabetes & Metabolism.
Source : journal Diabetes & Metabolism