Evogliptin and metformin combo effective for type 2 diabetes treatment: JAPI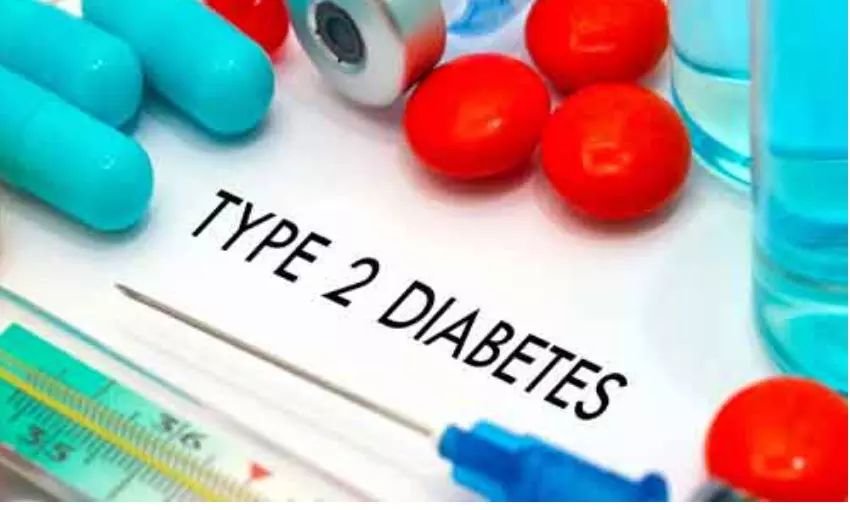 Mumbai, Maharashtra: Combination therapy of Evogliptin and Metformin could be a promising treatment strategy for type 2 diabetes (T2D), finds a recent study in the Journal of the Association of Physicians of India. According to the study, the combo exerts a complementary glucose-lowering effect and is well-tolerated option for patients requiring therapy for type 2 diabetes.

Achieving adequate blood sugar control remains a difficult but achievable goal in T2D patients. Oral antidiabetic agents (OADs) are important option for T2D management. For adequate glycemic control, most T2D patients require more than one medications. Metformin based combination therapy is recommended for patients in whom monotherapy is not sufficient.

Evogliptin, a recently developed dipeptidyl peptidase-4 (DPP-4) inhibitor, can be combined with metformin for T2D treatment. Combination therapy of Evogliptin and Metformin lowers blood sugar levels by augmenting insulin secretion, suppressing glucagon secretion and insulin sensitization. There was no clinically relevant pharmacokinetic differences between the combo (of Evogliptin and Metformin) and the administration of each drug alone as a monotherapy. Also, compared to the respective monotherapies, the combo also provides significantly better glycemic control.
Several multicentre randomized clinical trials conducted in various countries like South Korea, Russia and India have demonstrated safety and efficacy of Evogliptin and Metformin. Consequently, fixed dose combination (FDC) of Evogliptin and Metformin is approved in South Korea and India. Polypharmacy and complexity of the treatment regimen are well known factors of poor medication adherence and FDCs have the potential to improve adherence by reducing the pill burden.
Adopting this combo in clinical practice for T2D management will help in achieving a greater degree of HbA1c reduction than that observed with the use of either drug as monotherapy, and is unlikely to cause significant hypoglycemia.
"Combination therapy of Evogliptin and Metformin is a promising strategy in the treatment of T2DM," concluded Akhilesh Sharma, President and CMO Medical Department of Alkem Laboratory, Mumbai, Maharashtra, and colleagues.
Evogliptin combination with Metformin
For over 50 years, metformin has been the most common first-line treatment for T2DM worldwide. Metformin primarily reduces hepatic glucose production, intestinal glucose absorption, and increase insulin sensitivity (improved peripheral glucose uptake and utilization). This effect increases insulin sensitivity in subjects with insulin resistance. Evolving evidence suggests that treatment with metformin is associated with reduction in all-cause mortality, even in overweight subjects with T2DM.
Evogliptin is a newly developed DPP-4 inhibitor for the treatment of T2DM, which increases GLP-1 and GIP, thus inhibits glucagon release, which in turn increases insulin secretion, decreasing gastric emptying, and thereby controlling blood glucose levels. In a first-in-human study, Evogliptin was well tolerated and showed dose proportional pharmacokinetics (doses between 1.25 and 60 mg) with a long half-life (30 hours) after a single administration. In terms of efficacy, monotherapy with Evogliptin (5 mg dose daily for 12 weeks) significantly reduced the mean HbA1c by 0.66%, and improved oral glucose tolerance test (OGTT) results and β-cell function compared to the placebo in subjects with type 2 DM who exhibited inadequate glycaemic control with diet and exercise alone.

Evogliptin is expected to be used as the add-on agent to metformin; therefore, the fixed-dose combination (FDC) formulation of evogliptin and metformin might increase therapeutic success by improving medication adherence compared with taking two individual component tablets. Indeed, the use of FDC formulations of two or more therapeutic agents with complementary mechanisms of action has been increasing in the clinical setting, and studies have shown that FDCs are more effective than concomitant administration of individual components.
The study titled, "Clinical Evidence of Evogliptin plus Metformin in Management of Type 2 Diabetes mellitus," is published in the Journal of the Association of Physicians of India.
DOI: https://www.japi.org/x274b474/clinical-evidence-of-evogliptin-plus-metformin-in-management-of-type-2-diabetes-mellitus
Source : Journal of the Association of Physicians of India