High blood sugar levels causally linked to unspecified dementia: Study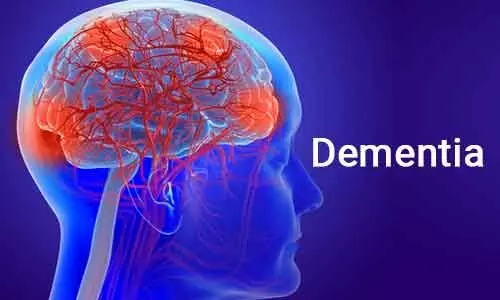 Earlier studies have reported an association between raised blood sugar levels and the risk of dementia in individuals both with and without diabetes.
Researchers have found in a new study that observational and genetically high blood sugar levels were associated with unspecified dementia.
The findings of the research have been published in the journal Diabetologia.
Dementia is the loss of cognitive functioning—thinking, remembering, and reasoning—and behavioral abilities to such an extent that it interferes with a person's daily life and activities.
The researchers conducted a Mendelian randomization study to test the hypothesis that high blood sugar caused by genetic variation has a causal effect on the risk of unspecified dementia, Alzheimer's disease, and vascular dementia in the general population.
The data from 115,875 individuals from the Copenhagen General Population Study and the Copenhagen City Heart Study. Findings for Alzheimer's disease were validated in a two-sample Mendelian design with 455,258 individuals, including 71,880 individuals with Alzheimer's disease or a parent with Alzheimer's disease.
The researchers found that in observational multifactorial-adjusted analyses, HRs for unspecified dementia, Alzheimer's disease and vascular dementia among individuals with a glucose level higher than 7 mmol/L versus 5–6 mmol/L were 1.15, 0.91, and 1.16, respectively. In genetic causal analyses, a 1-mmol/higher plasma glucose level had RRs of 2.4, 1.4, and 1.2, respectively. Summary-level data from two consortia and the UK Biobank provided an RR for Alzheimer's disease of 1.02.
The researchers concluded that Observational and genetically high plasma glucose are causally related to the risk of unspecified dementia but not to Alzheimer's disease or vascular dementia.
"Our finding that high plasma glucose has a causal effect on the risk of unspecified dementia underscores the importance of glycaemic control in patients with diabetes mellitus and potentially also in individuals with impaired glucose tolerance. Future research should address the causal role and potential disease mechanisms of plasma glucose on the risk of unspecified dementia." authors concluded.
For further reference log on to:
Benn, M., Nordestgaard, B.G., Tybjærg-Hansen, A. et al. Impact of glucose on risk of dementia: Mendelian randomisation studies in 115,875 individuals. Diabetologia 63, 1151–1161 (2020). https://doi.org/10.1007/s00125-020-05124-5
Source : journal Diabetologia