High folate and low B12 levels in early pregnancy tied to gestational diabetes risk: Study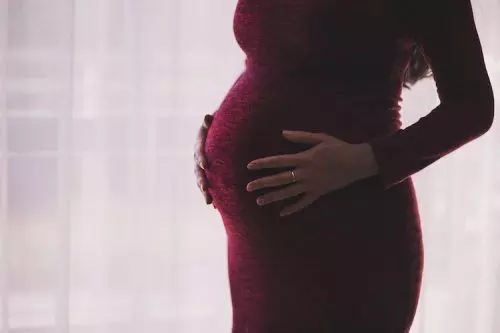 UK: A recent study in the journal Diabetologia found folate excess and B12 insufficiency to be common in the first trimester of the pregnancy. High folate and low B12 levels in early pregnancy were modestly associated with maternal blood sugar levels and higher RR of gestational diabetes mellitus (GDM).
Gestational diabetes mellitus (is a common medical disorder characterized by high blood sugar levels during pregnancy. It is estimated to affect more than 20 million pregnancies worldwide and causes significant short- and long-term complications in mothers and neonates. Low vitamin B12 and low/high folate levels are associated with GDM risk, but the evidence is conflicting. To get some clarity on the topic, Ponnusamy Saravanan, University of Warwick, Warwick, Coventry, UK, and colleagues aimed to assess the relationships of early pregnancy vitamin B12 and folate levels with the risk of GDM status at 26–28 weeks of gestation in a prospective, multi-centre, multi-ethnic cohort study (n = 4746) in the UK.
The study included participants who were eligible to be selectively screened as per the National Institute for Health and Care Excellence (NICE) criteria.
Key findings include:
PRP-HIGH treated had significantly greater tissue deposition at 4 weeks.
PRP-MID showed increasing mesh thickness at 2 weeks.
Cell infiltration was significantly higher with PRP-HIGH at both 2 weeks and 4 weeks while PRP-LOW showed increased cell infiltration only at 4 weeks.
At both time points there was a trend towards a dose dependent response in cell infiltration to PRP concentration.
Neovascularization was highest with MID-plt at 2 weeks, yet no significant differences were noted compared to controls.
CD8+ cell infiltrate was significantly decreased at 2 weeks and 4 weeks in PRP-LOW and PRP-MID treated groups.
PRP at all concentrations significantly decreased MNGC infiltration at 2 weeks while only PRP-HIGH and PRP-MID had significant reductions in MNGC at 4 weeks.
Both MNGC and CD8+ cell infiltration demonstrated a dose-dependent reduction in relation to PRP concentration.
Increasing platelet concentrations of PRP correlated with improved incorporation, tissue deposition, and decreased scaffold degradation.
"Low B12 and high folate levels in early pregnancy were associated with small but statistically significant changes in maternal blood glucose level and higher RR of GDM," wrote the authors. "Our findings warrant additional studies on the role of unmetabolized folic acid in glucose metabolism and investigating the effect of optimizing early pregnancy or pre-conception B12 and folate levels on subsequent hyperglycemia."
Reference:
Saravanan, P., Sukumar, N., Adaikalakoteswari, A. et al. Association of maternal vitamin B12 and folate levels in early pregnancy with gestational diabetes: a prospective UK cohort study (PRiDE study). Diabetologia 64, 2170–2182 (2021). https://doi.org/10.1007/s00125-021-05510-7
Source : Diabetologia