High levels of serum progesterone associated with Diabetic retinopathy; finds study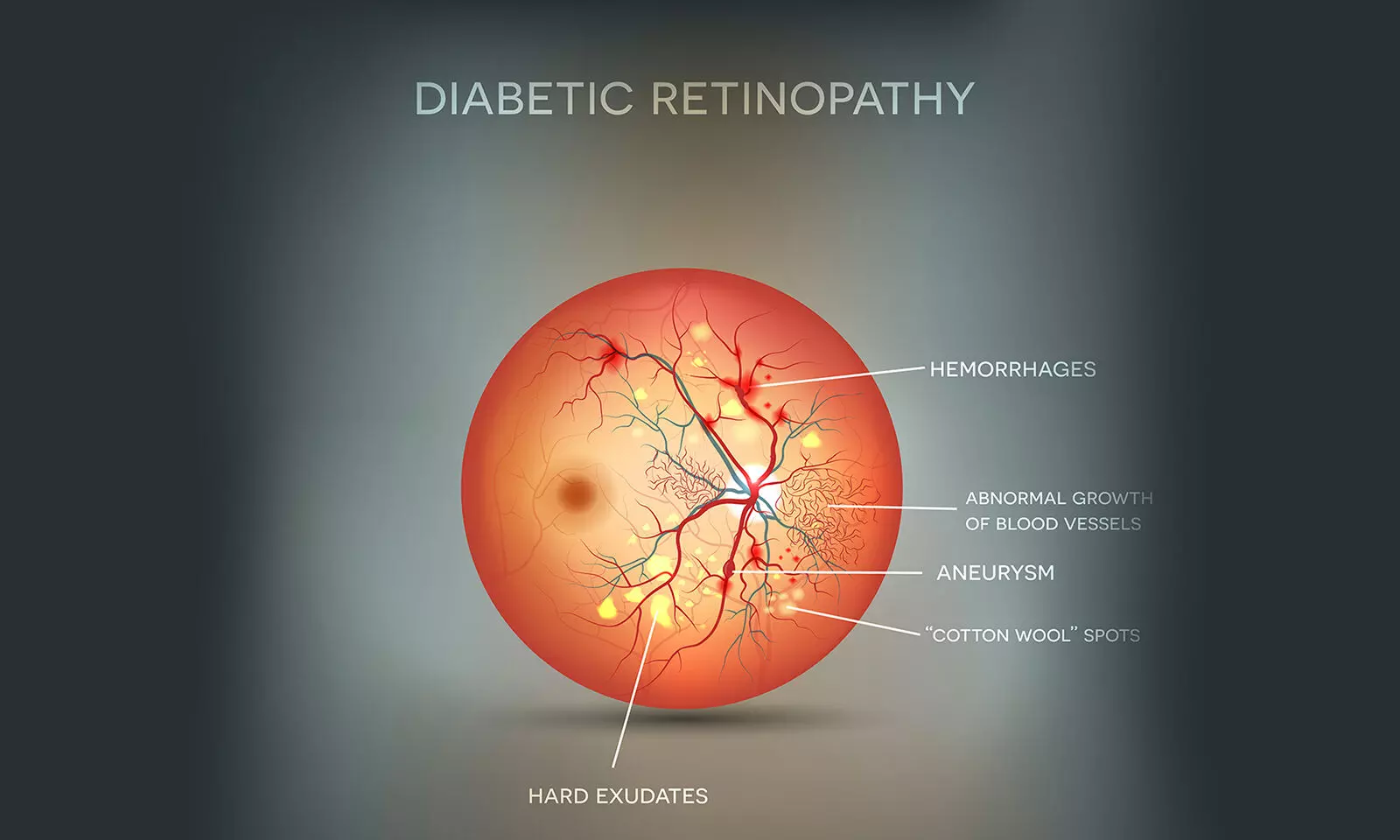 Researchers at Qingdao University, Qingdao, China conducted a study to investigate the relationship between serum progesterone (P) and retinopathy in male patients with type 2 diabete (T2DM)and to investigate whether serum progesterone (P) is associated with its progression.
They found that High levels of serum progesterone are significantly associated with Diabetic retinopathy in male hospitalized patients.The findings from a recent trial have been published in Journal of Diabetes Investigation. Researchers further highlighted that higher Progesterone level in men can be a potential clinical factor to identify DR.

The most common complication of type 2 diabetes mellitus (T2DM) is DR, which is a microvascular and neural complication of the retina and remains one of the leading causes of visual loss in adults aged 20–74 years . Interestingly, the male sex has been reported to be an independent risk factor for advanced diabetic retinopathy in T2DM , which suggests the effect of sex hormones. Estrogen can play different roles according to the stage of retinopathy: in the initial stage, the proliferation of endothelial cells induced by estradiol has a beneficial effect and protects the retina through the induced repair process, while in the proliferative phase, this effect aggravates the retinopathy .
Historically, the relationship between gonadal hormones and DR risk has received scarce attention, and no previous study has investigated the interaction between serum P and DR.
So,researchers undertook the present study to investigate the relationship between serum progesterone (P) and retinopathy in male patients with type 2 diabetes(T2DM)and to investigate whether P is associated with its progression.
For the study design, a total of 1376 male participants with T2DM were recruited from Affiliated Hospital of Medical College Qingdao University. Through Logistic regression analysis after adjusting the potential confounding variation, the odds ratio (OR) and the corresponding 95% confidence interval (CI) related to the quartiles of progesterone were obtained.
On data analysis, the following facts emerged.
According to the quartiles of P levels, the prevalence rate of diabetic retinopathy (DR) in the last quartile is obviously greater to other quartiles (52.5% to 34.9%, 31.9%, 37.5%, ) .
Compared with those in the first quartile, the prevalence of DR for the last quartile had an OR of 1.85 in NPDR while OR was 8.35 in PDR .
When adjusted for age, BMI, duration of T2DM, HbA1c, BP and other variables, the ORs for DR (95%CI) in Q4 were 2.13 (1.49,3.06) in NPDR and 8.44(2.69,26.43) in PDR .
The positive association between P and DR risk is independently in adjusted logistic regression.
"The relationship between P and DR will open up a new research field, and large-scale clinical studies in the future may help to identify whether progesterone therapy is sex-specific. Therefore, progesterone therapy still requires careful and comprehensive consideration. Prospective cohort studies are needed to identify the causality."wrote the team.
For full article follow the link: https://doi.org/10.1111/jdi.13463
Primary source; Journal of Diabetes Investigation
Source : Journal of Diabetes Investigation