High Vitamin D levels prevent development of arterial stiffness in Diabetes: Study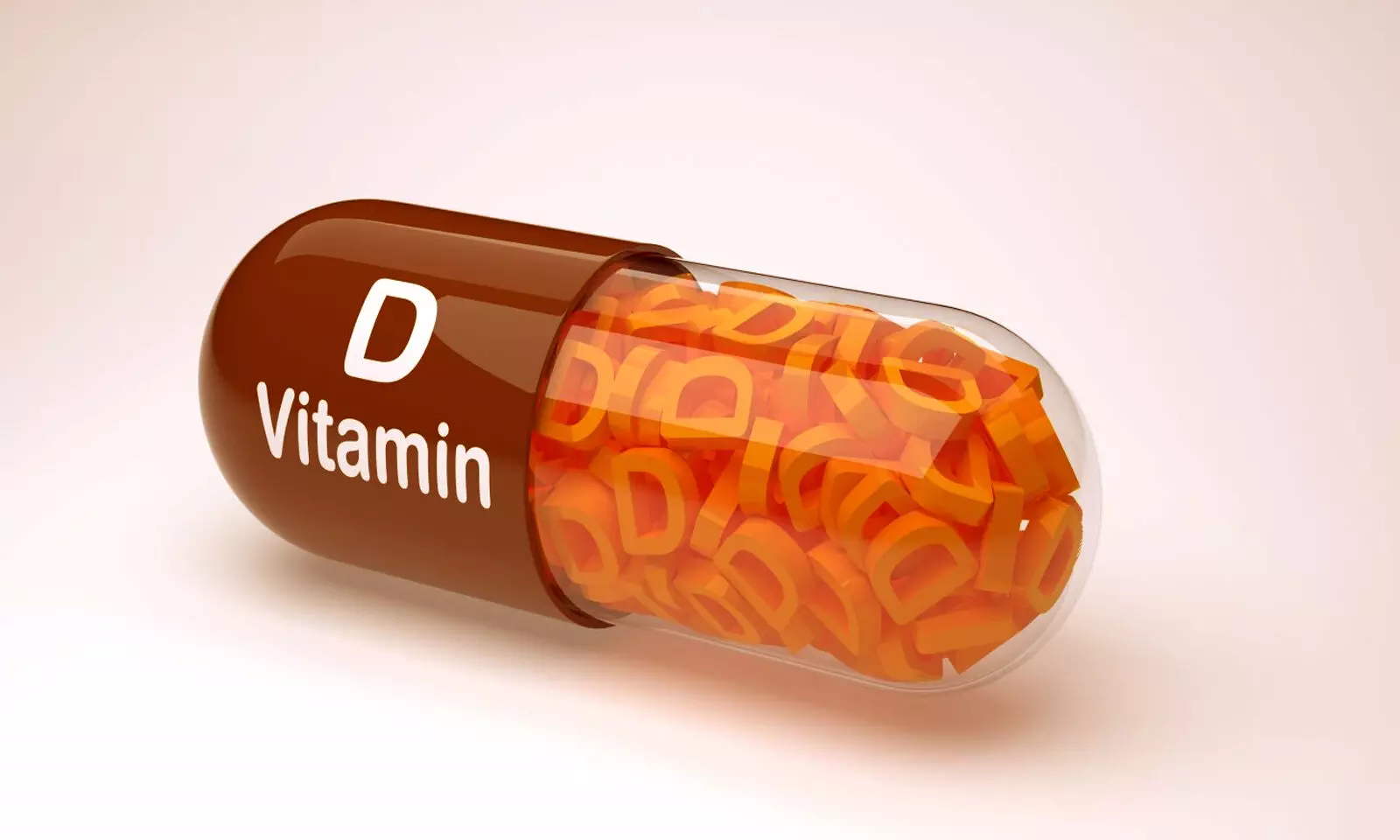 A recent study found that high levels of serum Vitamin D were found to show a protective role for arterial stiffness in patients with Type 2 Diabetes Mellitus (T2DM). The study has been published in the journal "Diabetes", 2020.
Researchers conducted the study to investigate the association between serum levels of Vitamin D and arterial stiffness assessed by brachial-ankle pulse wave velocity (baPWV) in type 2 diabetes mellitus(T2DM).
Arterial stiffness essentially indicates two major terms - arteriosclerosis and atheromatosis. These are often combined to atherosclerosis.
Type 2 Diabetes Mellitus is one of the major factors for Cardiovascular Diseases and the leading cause of mortality in adults. Adults with obesity and T2 Diabetes have more arterial stiffness than their counterparts.
Recent studies have found that serum Vitamin D levels which have a role in calcium and phosphorus metabolism and bone health, will also have a role in cardiovascular disease progression.
The study was conducted between 2017-19 at the Department of Endocrinology, Shanghai Tenth People's Hospital. 1335 diabetes patients were identified and 603 T2DM patients were included in the cross-sectional study. Participants were divided into two groups. One was AS group with baPWV≥1700 cm/s and the other was the control group with baPWV<1700 cm/s. A linear correlation was used to evaluate the relationship between 25-hydroxyvitamin D and baPWV.
The key findings of the study were:
• Patients with AS tended to be older and had a longer duration of diabetes than the control group (P<0.001 and P=0.013).
• Patients with AS were more likely to have diabetic retinopathy and diabetic peripheral neuropathy than the control.
• Compared to patients without Arterial Stiffness, patients with Arterial Stiffness showed lower 25-hydroxy vitamin D and a higher rate of 25-hydroxy vitamin D deficiency than the control group (P=0.020 and P=0.011).
• No matter in all subjects, males, or females, baPWV levels were negatively associated with 25-hydroxyvitamin D levels.
• Multiple linear regression showed that 25-hydroxyvitamin D was the negatively influencing factor of baPWV in the whole sample and males.
• Logistic regression showed that age and SBP were risk factors of AS while Vitamin D was a protective factor of Arterial Stiffness in T2DM patients.
Thus, the researchers concluded that there was a negative relationship between serum Vitamin D levels and arterial stiffness assessed by baPWV. High 25-hydroxyvitamin D was found to be a protective factor for arterial stiffness.
for further reading, click the following link: https://doi.org/10.2337/db20-177-LB
Source : Diabetes