Intensive blood sugar control has Similar Benefits And Harms In Young And elderly: Study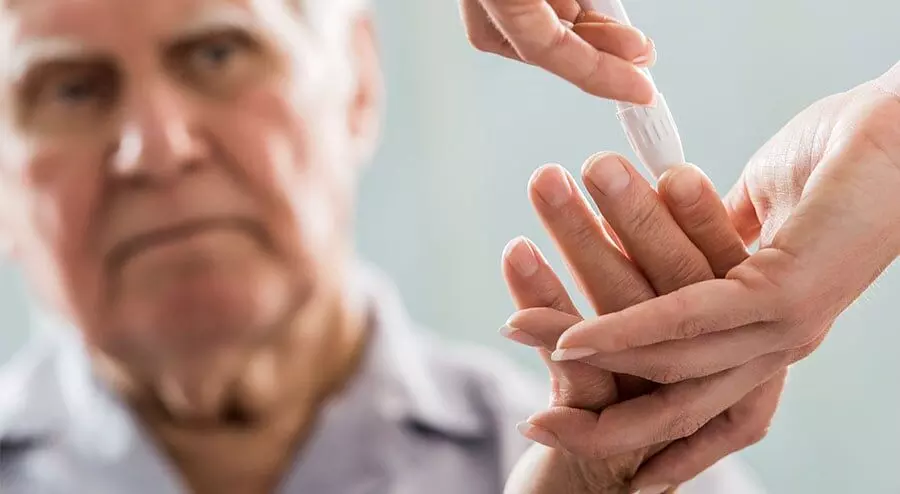 Older patients with diabetes are at greater risk of premature death, as well as cardiovascular events, compared with younger patients. Preventing the incidence and progression of these events in older patients is crucial. In a recent study, researchers have reported that an intensive glycaemic control strategy to reduce HbA1c to 6.5% provided broadly similar benefits and harms among older and younger diabetic patients. The study findings were published in the journal DIABETES, OBESITY AND METABOLISM on February 04, 2021.

For relatively old patients with diabetes, current guidelines of the American Diabetes Association recommend adjustment of glycaemic goals based on patients' cognitive function, or coexisting chronic illnesses. However, the evidence which supports the efficacy and safety of intensive glucose lowering in older patients with diabetes is scarce. Therefore, a research team led by Dr Toshiaki Ohkuma conducted a study to compare the efficacy and safety of intensive glucose lowering in patients with type 2 diabetes stratified by age and examine whether the effects differ according to patients' characteristics in the older patient group.
The Action in Diabetes and Vascular Disease: Preterax and Diamicron Modified Release Controlled Evaluation (ADVANCE) trial was a factorial, multicenter, randomised controlled trial of 11,140 individuals with a median of follow-up duration of 5 years. The researchers used Cox regression models to assess the effects of intensive glucose lowering (to a target HbA1c of ≤6.5%) on major clinical outcomes, which was adjusted according to subgroups defined by baseline age of <65 or ≥65 years in the ADVANCE trial.
Key findings of the study were:
• Upon analysis, researchers have found that the intensive glucose-lowering significantly decreased the risk of the composite of major macrovascular and microvascular events (hazard ratio 0.90), with no heterogeneity in the effects across age subgroups.
• They noted relative effects on all‐cause death, cardiovascular death, and components of major vascular events were also, except for severe hypoglycaemia, of greater risk for patients <65 years.
• They noted that the absolute benefits and harms were broadly consistent across subgroups.
• They also noted that among patients aged ≥65 years, randomised treatment effects did not differ significantly across different levels of cognitive function or coexisting chronic illnesses.
The authors concluded, "Our results suggest that an intensive glycaemic control strategy to reduce HbA1c to 6.5% provided broadly similar benefits and harms and may be recommended for older, as well as younger, patients."
The commentator further added, "This analysis of the ADVANCE study provides evidence arguing against the consensus opinion that older individuals, including those with multiple comorbidities, should have less stringent glycemic targets for safety. Indeed, because of their higher risk for CV events, they may stand to benefit more from intensive interventions. Clearly, more studies of this important segment of the population with diabetes are required to optimize outcomes and personalize therapies in a truly evidence-based manner".
For further information:
https://dom-pubs.onlinelibrary.wiley.com/doi/10.1111/dom.14339
Article Source :
DIABETES, OBESITY AND METABOLISM