Intensive telemedicine Improves HbA1C and blood sugar in rural diabetics: Study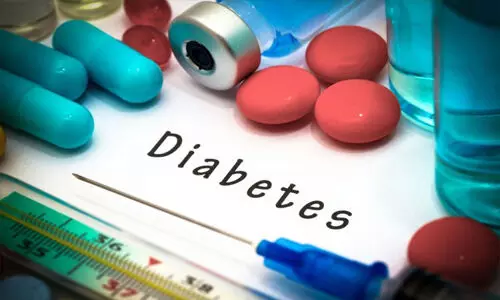 In a Veterans Health Administration program that combined Intensive telemonitoring, self-management and medication support lead to improved HbA1c levels within six months in patients of diabetes residing in rural areas
Researchers have found that telehealth intervention in rural type 2 diabetes patients enrolled in Advanced Comprehensive Diabetes Care (ACDC) was linked to improved blood sugar control.

The study found a 1.36% reduction in HBA1c levels after six months of care, and indicated patients maintained the improvement up to 18 months after beginning the program.
In a project entitled "Implementation of Intensive Telehealth Intervention for Rural Patients with Uncontrolled Diabetes," researchers revealed improved HbA1c levels among rural patients with poorly-controlled type 2 diabetes who participated in a comprehensive telehealth program. The results were presented today at the American Diabetes Association's® (ADA's) 80th Virtual Scientific Sessions.
Current information shows attaining blood sugar control in rural diabetics is difficult due to limited access to specialty care and self-management programs. Specialists set out to address these challenges of poor blood sugar and glycemic control in a clinically feasible manner by strategically designing an intensive diabetes management intervention called Advanced Comprehensive Diabetes Care (ACDC).
In an earlier randomized trial, researchers found that ACDC improved HbA1c, blood pressure and diabetes self-care in the initial 50 veterans who participated. Since 2017, ACDC has been implemented in clinical practice at seven VHA sites around the country that serve rural veterans.
The most recent analysis examined 125 patients receiving ACDC at five sites. Across all locations, the patients' average HbA1c levels improved from 9.25% at baseline to 7.89% at 6 months, a benefit that largely persisted 18 months after the start of the study. On qualitative analyses, ACDC enhanced patient engagement and awareness of diabetes control.
Kobe and colleagues examined the rural implementation of ACDC for patients with type 2 diabetes. In partnership with the VA Office of Rural Health, they used existing telehealth technology, trained VA staff, and electronic health record infrastructure.
"We are pleased to see that the intervention was well-suited for delivery in clinical practice and that it remained effective in real-world settings," said Elizabeth Kobe, a study investigator and MD candidate at Duke University Medical School. "When telehealth interventions are designed to leverage existing resources, they can greatly improve diabetes care in underserved rural populations. We also believe this design-minded approach can extend to other chronic diseases."
For further reference log on to:
: Kobe E, et al "Implementation of an Intensive Telehealth Intervention for Rural Patients with Uncontrolled Diabetes" ADA 2020; Abstract 21-OR.
Source : American Diabetic Association