Intravenous immunoglobulin effectively relieves diabetic polyneuropathy pain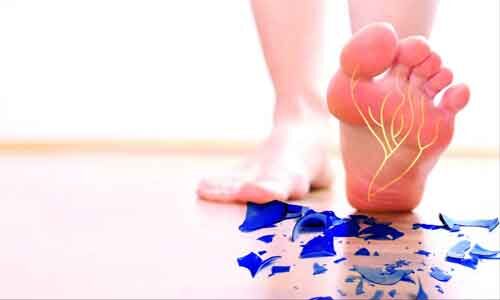 Italy: High-dose intravenous immunoglobulin (IVIG) is safe and effective for the treatment of patients with diabetic painful polyneuropathy (DPN) resistant to standard therapies, according to a recent study published in the journal Pain Medicine. The study found that IVIG significantly reduced pain in the majority of patients with diabetic painful neuropathy compared with placebo, with no serious adverse events.
Diabetic neuropathy is a type of nerve damage that occurs in diabetes patients. Common symptoms include numbness, tingling, pain, or weakness in hands or feet. Even with traditional pain therapies, about half of the patients with DPN continue to report severe pain.
Stefano Jann, Department of Neurology, Niguarda General Hospital, Milan, Italy, and colleagues assessed the safety and efficacy of high-dose intravenous immunoglobulin in treatment-resistant diabetic painful polyneuropathy in this randomized, double-blind, placebo-controlled, multicenter trial.
The trial, conducted at eight sites in Italy with a neurology specialist level of care, enrolled 26 diabetic patients with DPN who reported baseline severity of pain >60 units (mm) on a VAS scale at enrollment and were resistant to antidepressants and antiepileptic drugs. 23 were randomized (11 in the IVIG arm and 12 in the placebo arm). All patients completed the study and were evaluated. All patients were Caucasian, 15 were male, and 21 had a diagnosis of type II diabetes.
IVIG (0.4 g/kg/d) or placebo was given for five consecutive days. Pain intensity (visual analogue scale, Neuropathic Pain Symptom Inventory) and quality of life (36-Item Short-Form Health Survey, Clinical/Patient Global Impression of Change questionnaires) assessments were performed at visits: baseline, start of therapy (one week later), end of therapy (five days later), and follow-up (four and eight weeks later).
Key findings of the study include:

The study achieved its prespecified primary the endpoint ≥50% pain reduction at four weeks after IVIG, achieved in seven of 11 patients (63.6%) in the IVIG group vs zero of 12 in the placebo group.
Only two adverse events were reported during the study: one patient in the treatment arm reported a mild "dermatitis psoriasiform," whereas one patient from the placebo group reported a mild "influenza."
"Treatment with IVIG at the dose given was efficacious and safe for patients with Diabetic Polyneuropathy resistant to standard therapies" concluded the authors.
The study, "High-Dose Intravenous Immunoglobulin Is Effective in Painful Diabetic Polyneuropathy Resistant to Conventional Treatments. Results of a Double-Blind, Randomized, Placebo-Controlled, Multicenter Trial," is published in the journal Pain Medicine.

Source : Pain Medicine